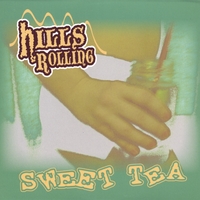 All I can say about this album is that after I listened I was truly thirsty for some sweet tea. The recipe for this sweet tea is actually on the CD package. If the tea is as good as the music that will be a tasty and satisfying beverage.
I must admit that I was totally new to Hills Rolling but I got familiar very quick. For those that do not know this band is actually a one-man band. Trey McGriff who resides & lives in Georgia plays all the instruments and takes care of the vocals as well. Talk about a multi-talented musician. Trey is well known all over Georgia in the most well known venues as he plays around 60-70 shows a year.
Trey also knows about musical brand integration. His music is a favorite over at Red Bull. He is also endorsed by Gibson, Fender, & Martin Guitars. The more I learned about Trey the more impressed I became.
This CD is an overall good time from start to finish. The packaging is simple and environmentally safe than the hard plastic cases.   The CD has 9 songs and comes in at just under 30 minutes in length.
The sound quality is perfect on this album. You can hear that it was recorded & mastered in a top of the line studio in GA. My favorite sounding track is, "Watching Waves." That track just flows and sounds perfect. My favorite hit on this CD is, "Not Again." I must have played this track 7 times already. I just cannot get enough. As for the songwriting that was a tough call. If I had to pick I would say, track 5, "Laugh Out Loud." I just feel that all the tracks were of equal songwriting capacity. They were very well written & constructed.
I know that this CD came out in 2007 but here at Skope we do not believe that any music has an expiration date. I assure you that you will be able to enjoy this CD in 2011 as well.
Review By: Mikey Frieds