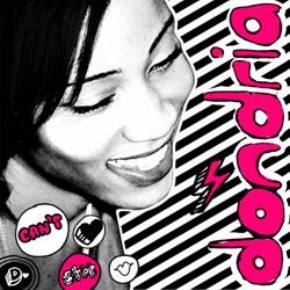 With a loyal and ever-growing YouTube fanbase north of 27,000 subscribers, and more than 1.3 million channel views under her belt — which makes her one of the ten most popular artists on YouTube of all time!
Dondria aka Phatfffat is on her way to becoming the first-ever pure digitally born artist, the first R&B superstar broken on the Internet.   Dondria is also the latest signing to legendary producer Jermaine Dupri's So So Def/Island Urban roster, which will issue her debut single, "Can't Stop," on June 17th, followed by her debut album on July 29th.
"I have never witnessed an Internet-driven phenomenon that even comes close to this in my entire career," said Mr. Dupri, who discovered Dondria online.   "We are on the threshold of exposing a naturally gifted singer to the world as a result of YouTube's penetration into every corner of society — and that is a genuinely exciting prospect for the future."
Dondria's ascent is the result of more than six months of intense communication with Dupri, who encouraged her to document every step of the creative process. She maintains daily uploaded clips and provides a constant flow of new songs for her fanbase to see and hear.   Recent visitors to www.youtube.com/phatfffat have been treated to Dondria's powerful covers of hits like Rihanna's "Umbrella" and SWV's "Weak." Dondria's brand new acappella version of Chrisette Michelle's "Love Is You" has already received more than 15,000 views.
For More Information on Dondria AKA Phatfffat check out her EPK: This Is Dondria:
To Buy the Single- Visit her on Itnues: Can't Stop (iTunes):