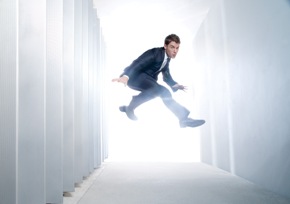 American heartland singer-songwriter and pianist Jon McLaughlin — whose show-stopping live performance of "So Close," the Oscar-nominated song from the Disney movie Enchanted, was seen world ­wide during the 80th annual Academy Awards ceremonies — has returned with OK NOW, his second album for Island Records, due August 19th.  
Fans are getting a sample with the release of a new single, "Beating My Heart," which impacted at the Hot AC radio format on June 9th.   Leading the charge at that format is influential station WBMX in Boston, with other stations quickly getting on board. It will impact at Top 40 on June 30th, and the digital download single will go live on June 17th.   In addition, McLaughlin has been tapped to open for British sensation Duffy on June 19th at the El Rey in Los Angeles.
"Beating My Heart" was written by Jon McLaughlin and produced by John Fields, known for his recent chart-topping work with the Jonas Brothers, Lifehouse, and Switchfoot.   The new album is being mixed by Tom Lord-Alge and will feature the soon-to-be hit "Smack In To You," written and produced by the Grammy award-winning team of Tricky and The-Dream.  
Jon McLaughlin On Tour
June 1 Portland, Me                                                                                                         Old Port Festival
4 Beavercreek, OH                                                                                           The Town Square
5 Knoxville, TN                                                                                                       Sundown in the City 2008
6 Anderson, IN                                                                                                       Colts Event
7 Chicago, IL                                                                                                             One Republic
10 Terre Haute, IN                                                                                               Colts Event
11 Evansville, IN                                                                                                     Colts Event
12 Louisville, KY                                                                                                   Colts Event
14 Starkey Gala                                                                                                       Starkey Gala w/Garth Brooks
15 Birmingham, AL                                                                                             City Stages
16 Pittsburgh, PA                                                                                                   TBC-CBS Event
17 LaPorte, IN                                                                                                           Colts Event
18  Indianapolis, IN                                                                                                  Hard Rock in Indy
19 Los Angeles, CA                                                                                           El Rey (With Duffy)
20 Indianapolis, IN                                                                                               Colts Event
July 10 Boston, MA                                                                                                       Prudential Mall
11 Philadelphia, PA                                                                                       World Café
12 Hartford, CT                                                                         Webster Theater
14 New York, NY                                                                                             Bowery
16 Vienna,VA                                                                                                         Jammon Java
17 Cleveland, OH                                                                                           Cambridge Room @ HOB
18 Detroit, MI                                                                                                       Magic Stick
19 Carmel, IN                                                                                                           Rock the District
21 Minneapolis                                                                                                   The Varsity
23 Denver, CO                                                                                                     Bluebird
25 Boise, ID                                                                                                             Knitting Factory
26 Portland, OR                                                                         Hawthorne Theater
27 Seattle, WA                                                                                                     Tractor/Triple Door
29 San Francisco, CA                                                                               GAMH
30 San Diego, CA                                                                                           Belly Up
August 2 Phoenix, AZ                                                                                               The Brickhouse
4 Dallas, TX                                                                                                     House of Blues
5 Austin, TX                                                                                                     Stubbs
6 Houston, TX                                                                                               Warehouse Liv
8 New Orleans/Kansas City                                                   Parish
9 Memphis, TN                                                                                           Newby's
10 Nashville, TN                                                                                         Exit Inn
13 Will Off
20 Will Back
22 Atlanta, GA                                                                                                   Georgia Tech