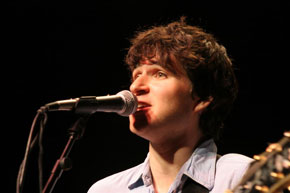 "We've been so looking forward to our first night in Miami." Sounding slightly like an anxious relative stepping off the plane from Buffalo, Ezra Koenig was instead relaying the honest excitement of his band, Vampire Weekend, as it played the Fillmore Miami Beach at the Jackie Gleason Theater.
Attracted by the quartet's brilliant mix of African, classical and pop music, the crowd at the sold-out venue was equally enthused.
It was a bit of a surprising mix of band, theater and crowd: Vampire Weekend is only one album into its career, yet here they were playing a good-sized venue with crystal chandeliers hanging down from the ceilings and phenomenal acoustics, something Koenig, the band's guitarist and lead vocalist, pointed out readily.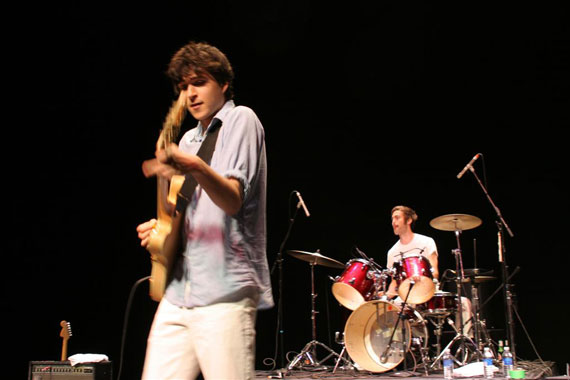 Yet Vampire Weekend filled the hall with the sound of bouncy, quick notes and the audience lapped it up. It's doubtful anyone at the Fillmore could stand stock still while the jumpiest music since the English Beat careened off the theater's walls.
Sending the show off with its first single, "Mansard Roof", Koenig and fellow band members Rostam Batmanglij (keyboards/vocals), Chris Tomson (drums) and Chris Baio (bass) gave the Fillmore a tour of their debut, self-titled album, from their radio-airplay gainer "A Punk", to its Congolese-influenced "Cape Cod Kwassa Kwassa" to bus-route triptych "M79".
(During this tour, Koenig also made sure to point out that despite titles like "Cape Cod Kwassa Kwassa" and songs like "Walcott" — about a boy trying to escape Cape Cod — the band is actually from New York, not Massachusetts.)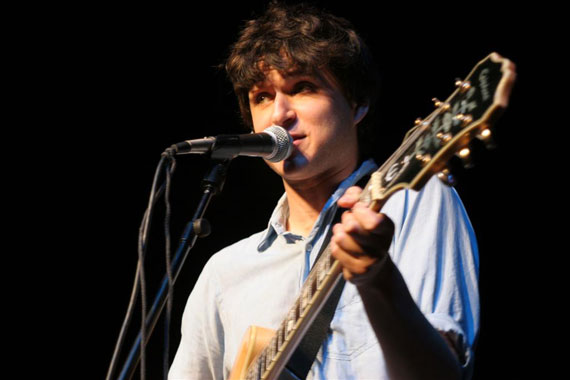 Koenig seemed almost apologetic for Vampire Weekend's sparse stage set-up — four band members and their instruments — and promised big neon signs, dancers, pyro and robot chandeliers next time the band comes through Miami. If they continue to bring high-energy music, everything else will be unnecessary.
Watch "Mansford Roof"
[flashvideo filename=http://skopemag.com/video/MansfordRoof_VampireWeekend.flv /]
Opening band and fellow New Yorkers Harlem Shakes may not be as into incorporating African music into their songs, but the bounciness is still evident. There was a little bit of puzzlement in some of the crowd — an opener wasn't really heavily advertised — but the band's winning personality won a few converts.
[album:http://skopemag.com/images/Fillmore_060908/]
By Jon Tully
Photos: Shaun Flagg