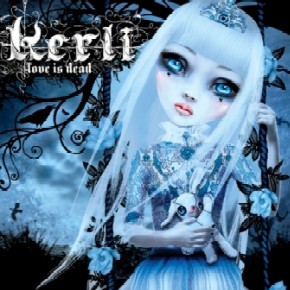 Island Records' Artist Kerli's highly-anticipated debut album, LOVE IS DEAD, has been pushed up to a JULY 8TH release date.  
Working with noted producer/mixer/songwriter David Maurice, whose credits include Garbage and JC Chasez, Kerli wrote the personal lyrics to all the songs, reflecting her amazing odyssey from a small town in Estonia across the sea, from Scandinavia to major label recording artist.
And just in case that isn't enough, you can call Kerli on her mobile hotline!   Just call 13103410727, to receive news alerts and voice mails from Kerli herself.   AND, you can even leave her your own voicemail, or text '@kerli your message' to 66937.
"Walking on Air" VIDEO LINK:
[myspace 35040750 nolink]