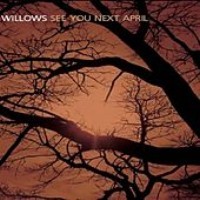 Americana is alive and well.   As expected, it's based in Boston.   In the best traditions of Tom Waits and Johnny Cash, The Willows release their second independent album See You Next April.
See You Next April takes its inspiration from the joy the locals get in greeting the tourists coming back to one of America's oldest recreational areas every spring.   Named after Salem Willows Park in Northeastern, MA; this talented trio turned into a six piece with a full sound and the will to take their music on the road.   Breaking out in some of Beantown's most famous clubs like The Middle East, TT The Bear's, and The Abbey Lounge have this group gearing up for bigger and better things.   The ability to shift gears and go from plugged to acoustic/unplugged gives The Willows the style range to appeal to fans from their twenties, to their fifties.
This group is not limited to the leadership of one singer/songwriter.   These guys are all talented musicians that collaborate on their album together adding the extra ingredients that comes with their individual influences.   Drummer Russell Lawton has graced the stage with Trey Anastasio of Phish, and the rest of the group appears talented enough to have similar stories of being 'almost famous'.
If you live in the Boston area, you don't have to wait until next April to see The Willows.   You can see them all year long at one of Beantown's best venues.
Reviewed by: Gary Jacobs
[Rating: 4/5]