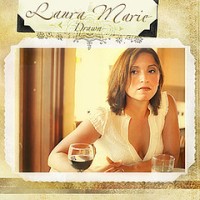 San Antonio-based pop/folk artist Laura Marie writes songs that non-musicians dream of writing.  
The lyrics will personally touch the listener as if the songs were written just for them.   Common life experiences are turned into remarkable tunes that address real issues, while remaining hooky and memorable.   A talented songwriter, singer and performer, Laura delivers those well-chosen words with an appealing voice and movie star looks.  
Sure, there's a ton of singer/songwriters on the radio today, but Laura Marie separates herself from that crowded pack with strong songwriting and an outstanding voice.   With talent as big as Texas itself, this an artist that is deserving of your attention.
Review By: Joseph A. Italiano
[Rating: 3/5]