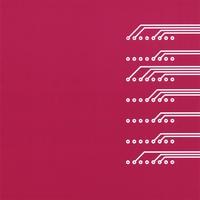 If you are a fan of instrumental Electronica and Progressive New Age music loaded with layers of lush sound, soaring melodies and production as smooth as glass, look no further than Antherius.   Antherius is not a band, but a solo instrumental writer, musician and producer based in Texas.   He wears many hats on this CD, and wears each one very well.
The songs are a diverse smorgasbord of Electronic, Techno, Rock, Pop and New Age. Several of the tunes are so dramatic they could easily be the soundtrack to a big-budget action film.   Others are more danceable and clearly destined for the dance floors in South Beach and Europe. Highlights include the lead track "Centrifuge" and   "Wet Tunnel" is another smash.  
Antherius has an amazing ability to make the flow of the record feel like everything is under control, while hinting that the next move may be unpredictable.   It's a balancing act that only the best of the best can pull off with aplomb.  
Review By: Joseph A. Italiano
[Rating: 3/5]