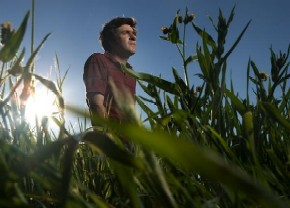 After finishing up quite a tour with friends Rilo Kiley, Nik Freitas is on his own and heading to Boston! His new album Sun Down, out now on Team Love, is filled with mellow heartfelt pop sensibility.
Nik Freitas — Sun Down
Beginning in the West with David Dondero, Nik will eventually wind his way east, hooking up with Rilo Kiley in the mid-west, and culminating June 2nd with a show at Terminal 5 in New York City. Then after a few solo dates, he'll hook up with Jonathan Rice and Maria Taylor to do another loop back around the country.
Tour Dates:
Thu-Jun-05 Fort Wayne, IN Mid City Grill
Mon-Jun-09 Dallas, TX Granada- Maria Taylor & Johnathan Rice
Tue-Jun-10 Austin, TX Emos Lounge- Maria Taylor & Johnathan Rice
Wed-Jun-11 Baton Rouge, LA Spanish Moon- Maria Taylor & Johnathan Rice
Thu-Jun-12 Birmingham, AL   Workplay- Maria Taylor & Johnathan Rice
Fri-Jun-13 Atlanta, GA Smith's Olde Bar- Maria Taylor & Johnathan Rice
Sat-Jun-14 Athens, GA Caledonia Lounge – Maria Taylor & Johnathan Rice
Sun-Jun-15 Charleston, SC   Village Tavern- Maria Taylor & Johnathan Rice
Mon-Jun-16 Carborro, NC Cat's Cradle – Maria Taylor & Johnathan Rice
Wed-Jun-18 New York, NY Knitting Factory – Maria Taylor & Johnathan Rice
Thu-Jun-19 Washington, DC Rock and Roll Hotel   -Maria Taylor & Johnathan Rice
Fri-Jun-20 Philadelphia, PA The Barbary- Maria Taylor & Johnathan Rice  
 Mon-Jun-23 Boston, MA The Paradise- Maria Taylor & Johnathan Rice
Tue-Jun-24 Hamden, CT The Space – Maria Taylor & Johnathan Rice
Thu-Jul-03 Salt Lake City, UT Kilby Court- Maria Taylor & Johnathan Rice
Fri-Jul-04 Boise, ID   Neurolux Maria Taylor & Johnathan Rice
Sat-Jul-05 Portland, OR Doug Fir     Maria Taylor & Johnathan Rice
Sun-Jul-06 Seattle, WA Tractor Tavern     Maria Taylor & Johnathan Rice
http://www.myspace.com/nikfreitas
Photo: Ryan Krauter