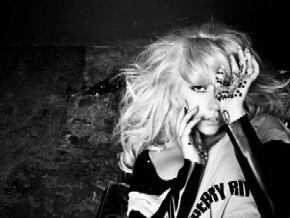 As hundreds of thousands make their way from around the world this June to celebrate Gay/Lesbian/Bisexual/Transgender Pride events in Los Angeles and San Francisco, they will be greeted by none other than New York's reigning supreme nightlife queen Lady GaGa- disco stick in hand….if you know what I mean…
It all begins in Los Angeles at Tom Whitman's Wonderland Party, 7pm to 3am with a midnight performance. Located on a soundstage of the Back lot of Tribune Studios/Sunset Gower Studios, it is the biggest gay dance event of the year in Los Angeles, also serving as a benefit for the AIDS Project Los Angeles.
GaGa brings it to San Francisco at Queen: The SF Pride Party for Everyone on Saturday June 28th 8pm until 4am, culminating with her GAYEST and GAGA-EST performance YET on Sunday on the Main Stage of Pride SF 2008 at the Civic Center Plaza.
SHOW DETAILS:
6/5               Opera                                                                       Los Angeles, CA
6/6               Area                                                                         Los Angeles, CA
6/7               Tom Whitman's Wonderland              Los Angeles, CA, Backlot of Tribune Studios/Sunset Gower Studios (GLBT)
6/28           Queen                                                                             San Francisco, CA, Temple (540 Howard St) (GLBT)
6/29           Pride SF 2008 Main Stage                   San Francisco, CA, Civic Center Plaza (GLBT)