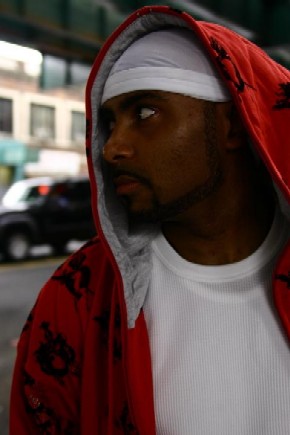 Donny Goines is never one to dream. Locking himself in the studio to work with Dame Grease on his impending project Minute After Midnight.
Donny has maintained strong relationships with his fan base and the industry through his various blogs on Ballerstatus and HipHopGame and his recent project presented by HipHopDX, The Non-Fiction EP
I am Moving, the first single of his new album which is slated to hit shelves in late Summer is Donny's way of re-engaging fans with his music after stepping out of the limelight to craft and mold this album. "Its really important to me to get the fans feed back on music as at the end of the day these are the people who really matter," Donny explained. "I mean of course I am a little nervous as this album is my main concern right now and you want to get it perfect, but it is special to me for other reasons Besides being the first release it is also the very first record me and Grease did for this album."
Dame Grease, the legendary NY producer is famed for working with artists such as DMX, Nas, The Lox, Freeway and the Diplomats. Currently promoting his own solo project Goon Muzik, Grease has been impressed with the work ethic shown by Donny Goines in putting this project together. "This track is real wide open. It's friendly, it bangs in the street, it bangs on the radio, it bangs in the club. and it bangs easy on ear for any demographic or person to listen to and understand what it's about" – Dame Grease
The track is evidence of the chemistry that these two native New Yorkers have developed. Through their endless hours in the studio, crafting an album filled with classic tracks   Donny is confident that the final product will take his career to the next level.
TO DOWNLOAD I AM MOVING: