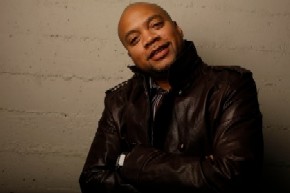 This week Stoli heads back to NYC to hang with super producer, Kerry "Krucial" Brothers. This man has been producing hits for years now but he is most noted for his brilliant work with Alicia Keys. Join Stoli as Kerry speaks on the five boroughs, getting in the game, The Grammy's, and much more!
Stoli: How did growing up in Queens help mold you into the powerhouse hip hop/R&B producer that you are today?
KB: Well my environment definitely influenced me in terms of what Sounds I was absorbing from the streets and also what was played inside my house. My parents played all the classic soul, rock, funk etc., while the big beats would come thru the windows. Queens was the foundation, but I was also influenced by Harlem and Brooklyn and of course the Bronx. I used to ride the Subways and run all around the city battling crews as an aspiring emcee. I actually started getting into production in Brooklyn traveling to my partners' house at the time.
Stoli: When you are working with an artist how do you determine what direction you want to go with them musically?
KB: What determines it is the conversations we have. Building with them helps you see where their mind is at. So you can come up with a song that they can really relate to, which helps it be performed better because its close to their heart. Its important to me that the artist is believable. Also what determines it is their voice,where can they go vocally and where they haven't   gone that could be fresh for them. I like to do what's expected of them but also add to it so people get a nice surprise.
Stoli: At what point in your life did you realize that you could make a living producing music?
KB: I'm still trying to realize that… Haha! Pretty much after Alicia Keys first album came out. But make no mistake this business is not easy. It is a Hustle, so you have to stay on your job and Master your craft.
Stoli: If a new artist wants to have you produce a track what do they need to get you to work with them?
KB: Stay on their job. I work with a lot of new artist. It doesn't really matter to me if they are new or a veteran. I take them for their talent. I look at their drive and hunger. I also look at their dedication. If you looking to get rich and to be a Star overnight, this ain't for you. If your mind is right, your talent is there, Contact my managers. After that is all about the scheduling which is a whole another story.
Stoli: Out of all the hits that you have created, what is the most meaningful to you?
KB: "Like You'll Never See Me Again" By Alicia Keys. It reminds me never to take a love one for granted, whether its a lover, friend or family member. No one is promised tomorrow. Another day not guaranteed, for you to put off showing you love them.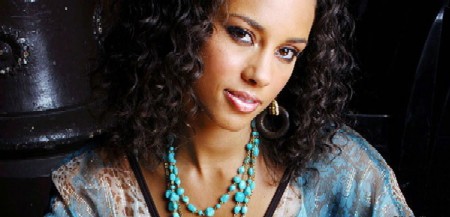 Stoli: How did you celebrate after you won the Grammy for "No One?"
KB: I did a little club hopping in LA, and ended up Wilding Out with my team and LA Ried's Grammy Party.
Stoli: Can you try and explain what it feels like to produce a song and weeks later it's the biggest hit all over radio & TV?
KB: It feels Great! It's nice to know people enjoy it as much as you do. I use it as another example to make my parents proud and feel like putting up with my noise over the years   was not done in vain. Haha!
Stoli: Does it get annoying to you how the mass media tries to dig up dirt on your personal life and how do you handle that?
KB: It used to annoyed me, but now I'm used to it. The funniest thing is most of the rumors are way off and spread by people who don't even know you. The sad thing is people want to believe the strangers who start them and when you tell them true truth they don't believe you. But hey, it comes with the territory. besides if no ones talking about you… you're not doing your thing. Haha!