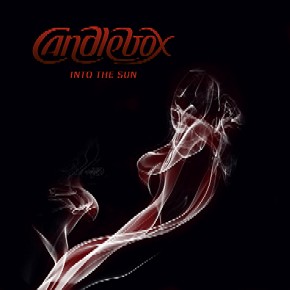 On July 22nd, 2008, Candlebox will release their first CD of all new material in 10 years "INTO THE SUN". You will be seeing a lot of television appearances in the coming months by the band too.  
The single "Stand" is hitting radio and being added rapidly, this CD should surpass the success of their past efforts.
There are some one off dates in June and early July before the tour officially kicks off on July 26th.
6/04     Tacoma Dome (Tacoma, WA)
6/07     Gallivan Center (Salt Lake City, UT)
6/27     The Rock (Maplewood, MN)
6/28     Rock Island Plaza (Rock Island, IL)
6/29     Stars & Stripes Festival (Mt Clemens, MI)
7/04     Ozzie Smith Sports Complex (O'Fallon, MO)
7/05     The Surf Ballroom (Clear Lake, IA)
7/06     Austin's Saloon (Libertyville, IL)
7/10     L"Auberge du Lac (Lake Charles, LA)
7/11     Quaker City Raceway (Salem, OH)
7/12     Headwaters Park – Three Rivers Festival (Ft Wayne, IN)