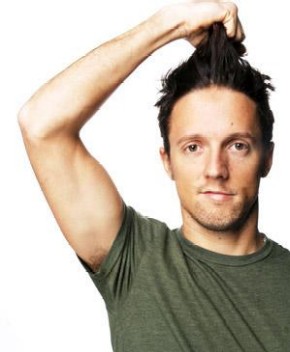 "WE SING. WE DANCE. WE STEAL THINGS.," the new album from Atlantic recording artist Jason Mraz, has made a spectacular top 5 debut on the week's SoundScan/Billboard 200 album chart.  
 The album — which features the smash single, "I'm Yours" — entered the chart at #3, with first week sales of 73,000.
In addition, the album took the #1 slot on the Internet Albums Chart, #2 overall on the Digital Albums Chart, and #6 on the Indie/Small Chain Core Stores Chart.
What's more, "WE SING. WE DANCE. WE STEAL THINGS." is proving a major digital sensation, with both the album and its expanded "Bonus Track Version" spending the week firmly lodged in the upper reaches of the iTunes Store's "Top Albums" chart."   Of those purchasing the album via iTunes, more than 70% opted for the higher-priced "Bonus Track Version," which includes the album plus 14 exclusive new tracks culled from a variety of live and acoustic sessions.  
"I'm Yours"
[youtube EkHTsc9PU2A nolink]