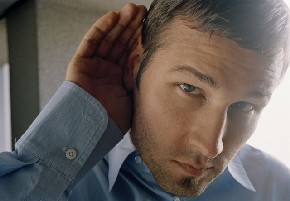 Honest. Elegant. Beautiful. Such terms are rarely used to describe electronic artists and their music.
But KASKADE is a rare breed. The songwriter/producer/DJ/phenomenon is one of electronic music's most sought-after emissaries, and one of its most beloved figures. Unaffected and laidback, he's known to show up at gigs in flip-flops, ready to warm the room—to a simmer or a boil—with his unique brand of feel-good music.
This year alone, the Chicago-born San Francisco resident remixed the works of Seal ("Amazing"), Nelly Furtado ("All Good Things"), Justin Timberlake ("Lovestoned") and Britney Spears ("Gimme More," "Break The Ice"), which topped the Billboard dance charts. Dirty South's remix of original KASKADE track "Sorry" snagged a Grammy nomination for Best Remixed Recording. And "I Like The Way" was just added to the Motion Picture Soundtrack of upcoming blockbuster Sex And The City: The Movie, in theaters May 30.
Meanwhile, on the road, KASKADE played a staggering 140-plus club and festival dates worldwide, including Global Gathering, Field Day and Nocturnal Wonderland. He won the title of "Best Resident DJ" at the 2008 Club World Awards for his regular gig at music-first Chicago venue Smart Bar. And to ring in the New Year, he mounted an unprecedented three-city, single-night tour, jet-setting from Los Angeles (the massive street festival Giant Village) to San Francisco (the intimate club Mission Rock) to Las Vegas (after-hours free-for-all at the Empire Ballroom), showing his diversity as well as his fortitude.
With slowing down not in the equation ("I'm having a really, really good time," he says), KASKADE is set to release his fifth artist album STROBELITE SEDUCTION June 3 via Ultra Records. The album expands upon on his trademark sound of glistening, guitar-laden melodies, mixing in elements of various styles. Check out the album's first single, the trance-tinged collaboration with Deadmau5 "Move for Me," which debuted at #4 then peaked at #2 on the iTunes Dance Track Chart where it has remained for the last week; the earthy, R&B-flavored "Your Love Is Black"; or electro-house floor-shaker "Step One Two." The album encompasses a diverse selection of tracks that showcase his ease between dance floor-ready bounce-lined tunes such as "I'll Never Dream" which encapsulates a summer night out perfectly, to a slowed down moment on "Borrowed Theme." Blending different genres and moods, this is KASKADE at his most adventurous.
 "I was molded by the city that I grew up in: Chicago. But I have matured, and STROBELITE SEDUCTION helps showcase a lot of my other influences," says KASKADE. "The record is a justification of my weekends in big dark rooms with flashing lights and pounding sound systems. I was seduced by the strobelite."
Beginning May 16, KASKADE will be touring through the spring and summer seasons for the STROBELITE SEDUCTION tour.