So I was sitting up the other night just having a few Bud Lights listening to music on my ZUNE outside on the porch. I began to think about digital music distribution and how my computer is like a mini record store in that I can buy albums and singles from the ZUNE marketplace from my home. Then it hit me…
Here is my idea and I would love to hear what Skope readers all over the world think. Now before you yell out, "Wireless Downloading" just hear me out. I am using the ZUNE as an example because that is what I own but I feel that I-Pods will work just as well.
 
So I am going to build a ZUNE music kiosk. This kiosk is for the ZUNE user that is always on the move. The way the kiosk works is simple.
 
Lets say I am at the airport in Atlanta without my laptop. I just heard a hot new track from Coldplay and need it for my flight back to Boston. Well, I find a ZUNE music kiosk, connect my ZUNE to the kiosk, log-in to the system, and download that Coldplay song. When I am done, I simply log out, disconnect and get on my flight.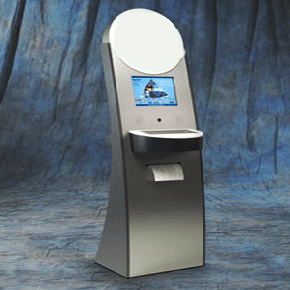 These kiosks will revolutionize the music retail sector. You could have these kiosks in airports, train stations, malls, hospitals, libraries, anywhere you want! All the kiosks will need is an internet connection and electric socket. It will be like a music store to go!
 
Another point is that many people do not buy I-Pods or ZUNE's because they do not have a computer. With the kiosks they will no longer be held back by that fact.
 
The ideal kiosk would be able to service all kinds of media players so that everyone could use it. I believe that once in operation the potential for these kiosks is endless from movies, TV's, magazines, anything that can be distributed digitally.
 
The kiosk experience will be just like at home on your laptop or PC just you might be in the terminal in London!
 
So there you have it! If you are interested in this kiosk and believe in it like I do, lets talk! Email: mfriedman@skopemagazine.com  or leave comments below! VC's & angel investors are welcome!
 
www.zune.net
www.apple.com/itunes
www.emusic.com