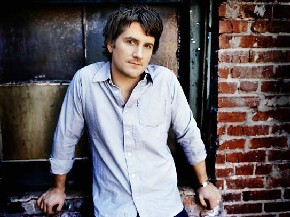 THE WORLD'S FIRST LIVE INTERACTIVE ONLINE CONCERT SERIES SPONSORED BY PEPSI ON MAY 27TH!
Singer/lyricist Matt Nathanson will be taking part in the   world's first interactive online concert series presented by Pepsi and DeepRockDrive on May 27th.   Based in the company's Las Vegas studio,   Nathanson and his music fans from around the world will experience his show through an instantaneous interaction. By logging on to www.DeepRockDrive.com,   his fans will experience the only online collaboration in real-time for an unforgettable live experience.  
Free tickets for Matt's cyberspace show are currently available on his personal Deep Rock Drive show webpage at http://www.deeprockdrive.com/event/5454/matt_nathanson.   The event begins at 7pm PST.   Other artists to perform in the global free concert series include Lady Antebellum, Disturbed and Marie Digby.
While Matt performs, fans can send virtual shout outs to the stage, vote on what the next song will be from the set list, personalize their views by selecting camera angles and send digital applause to the artists on stage in the form of emot-applauseâ"¢, which are video game-like icons, such as hearts, fists, and lips that blow a kiss. These animated icons, as well as personalized fan messages, appear on giant screens in front of the artists while they perform.
"We jumped at the chance to be a part of this innovative, online experience with DeepRockDrive and the Pepsi Concert series, exposing Matt Nathanson to a worldwide audience," said Tricia Rice, the Director of Digital Media at Vanguard Records.
Matt Nathanson's current Vanguard CD, Some Mad Hope, has spawned two singles, "Car Crash" and "Come On Get Higher" which continue to grow in popularity with fans and radio alike. "Come On Get Higher" was featured in the Amazon/Pepsi Stuff national radio campaign in the past few months and the track is currently rising up both Triple A and Hot AC radio charts. His music has been prominent in such acclaimed shows as Private Practice, NCIS, One Tree Hill, Women's Murder Club and will be heard in upcoming episodes of Men In Trees.