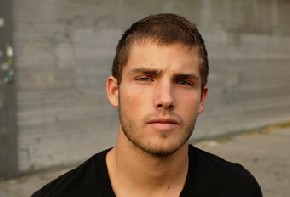 American heartland singer-songwriter and pianist Jon McLaughlin — whose show-stopping live performance of "So Close," his Oscar-nominated song from the Disney movie Enchanted, was seen world ­wide during the 80th annual Academy Awards ceremonies — has returned to the studio to begin work on his second album for Island Records, due this fall.  
Fans will get an early sample of the results next month with the release of a new single, "Beating My Heart," which impacts at the Hot AC and Top 40 radio formats on June 2nd. The song will go up on iTunes on June 24th.
"Beating My Heart" was written by Jon McLaughlin and produced by John Fields, known for his recent chart-topping work with the Jonas Brothers, Lifehouse, and Switchfoot.   The new album is being mixed by Tom Lord-Alge and will feature the soon-to-be hit "Smack In To You," written and produced by the Grammy award-winning team of Tricky and The-Dream.  
"Beating My Heart":