Allow me to be the first to introduce you to Skope Records. Skope Records is something that I will admit has been a long time coming.
SKOPE RECORDS
CEO: Mchael H Friedman

Skope Records On MySpace:
http://www.myspace.com/skoperecords
Since 1996 when I was a senior at Syosset High School on Long Island, NY I knew I wanted to be part of the music business. I headed out to Boston to attend & graduate from Northeastern University. I majored in Music Industry studies and I  got a minor  in Business Administration. In my middler year at NU, in 2001, I started Skope Magazine. Skope was to report on the bands, musicians, and emcees that had incredible talent but were overlooked by mainstream media.
Seven years later, Skope Magazine grew to an internationally selling, 104 page, full color magazine. We also developed www.Skopemag.com  & Skope Live! as branches of Skope Entertainment Inc, the parent company.
It is with great excitement and strength that I now introduce the next piece of the Skope empire, Skope Records. My good friend and associate Shaun Cairo of Shakir Entertainment approached me after the announcement that Skope Magazine was ceasing production and going online only. He thought Skope should launch a recording division and he was right.
I do not have to tell any Skope readers that the music biz today is totally different than anything before. We are officially in the digital age. Anyone with a home studio, an MP3, and a dream can become a star. Myspace, Sonicbids, NIMBIT, CD Baby, Purevolume, Our Stage, Skope, and so many more have opened the floodgates to offer the regular garage band access to an international audience. It is empowering to say the least.
Skope Records will play with the digital age but strive to offer fans with exceptional musicians and music. One thing that will always remain in the music biz is that music sells itself! If the people like it, they will get it.
We  have laid out a plan to sign & manage artists at all levels. We want to stay true to course and work with musicians who share our love & vision for music. We want to help encourage our artists to be real and creative. We also will attend to building brand for our artists so that they can prosper financially from their craft. The industry is much more than just recording and we will guide our artists to take advantage of all opportunities. Most of all though, we want to market &  distribute quality music while we have fun doing it.
Welcome to the digital age and welcome to Skope Records!
Michael H Friedman – CEO – Skope Records (Pictured Below At FELT in Boston)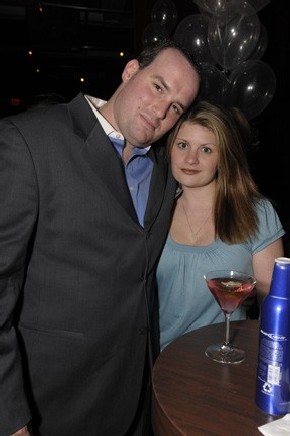 Skope Records On MySpace:
http://www.myspace.com/skoperecords
For More Info Email: