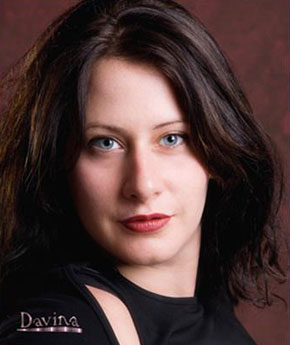 Davina Sowers hit the Midwest scene in February 2005 and she hasn't looked back since. It didn't take her long after moving to Minneapolis from Key West, FL to start making a name for herself. With great vocals and piano, she commands attention on stage and leaves everyone smiling. When I listen to her sing all I can say is "Fun, fun, fun".
Davina has been performing since the age of 5, with support of an extremely musically involved family. Sowers is a classically trained pianist with years of experience in piano performance. Sowers made a big splash at Duluth's Bayfront Blues Festival in 2006 and 2007 having the highest sales in CD's both years.She has been called the hardest-working blues woman in frigid Minnesota. "Two things remain consistent at all her shows", said Chris Riemenschneider of the Star Tribune, "her throaty but cushiony voice, which has a sort of hard-mattress comfort to it that's part Bonnie Raitt, Etta James and a little Amy Winehouse, and her band's rollicking New Orleans flavor, driven home by dueling horn players and a bayou-thick standup bass."Davina has already shared the stage with Little Feat, Buddy Guy, Elvin Bishop, The Lamont Cranston Band, The Blues Brothers, Joe Bonamassa, Nellie McKay, Irma Thomas and James Hunter, among others, at venues such as House of Blues in Altantic City, NJ and the Bayfront Blues Festival in Duluth, MN.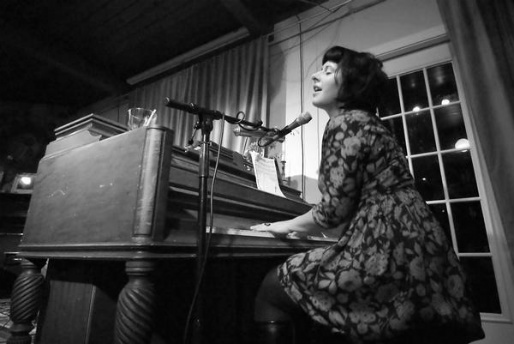 SKOPE: Why on earth did you come to Minnesota?
Ha! I fell in love and moved here because he lives here. (He is now my bass player and also a Lamont Cranston alum).
SKOPE: Tell me about your CD's and what we can expect in the next CD?
This band is genre busting. Both CDs I have released are that way as well. Songs from Thomas Ave and Under Lock and Key are a great mixture of writing and arranging. I am so proud of each of them. There are 10 originals and 5 covers. I wish I could tell you more. I am in the process of writing a lot of songs. I can probably tell you more closer to the release date. I am really happy with my band line up right now. Such creative energy, we are like a family. So I am looking forward to the outcome of this new release.
SKOPE: What do you want listeners to get from your music?
What I intended in the writing, the feel of each song. I want them to move. I would love to write music that moves Mountains but for right now I just want to move people.
SKOPE: What do you want to be doing 5 years from now?
Same thing on a national level and a better wardrobe.
SKOPE: Where are your CD's being sold?
Electric Fetus, Cheapo, CD BABY, Itunes What do you like best about living the Midwest? I can plant. I have a garden. In Key West it is all rock and sand… not a good mixture for tomatoes and such. I also love the music scene. There are so many musicians and creative people. Key West was full of a lot of cover bands and Jimmy Buffet tributes. Fun and all, but it wasn't ready for my surly songs with a pre-war feel. I think The Twin Cities are ready:)