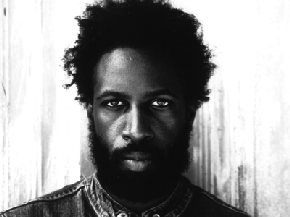 Selling Nearly 60,000 Tracks To Date Saul Williams Hits The Charts And Gives New Life To 2004 Hit!
The FADER Label, the recording branch of The FADER, today announced Saul Williams' single List Of Demands, has exploded online after being the focal point to Nike's 20 million-dollar marketing campaign, My Better. Selling roughly 60,000 tracks to date, Nike's campaign has given new life to the song as it continues to bombard the charts while selling an average of 10,000 singles per week.
Saul Williams, respected for both politically charged poetry as well as his influential music style, recently made headlines when he released "The Inevitable Rise and Liberation of NiggyTardust!" online through NiggyTardust.com. While breaking the traditional record label mold, The FADER Label offered listeners the choice to pay for the high quality audio files or download the tracks for free. All versions are 100% DRM free include a PDF with artwork and lyrics.
"With the current state of the industry, I have been working closely with The FADER Label trying to create an alternative business model to get my music out there and reach new fans," says Williams. "After the tremendous success of releasing The Inevitable Rise And Liberation of NiggyTardust online for free we weren't sure how we could beat that. When this opportunity came up, I was thinking about how many new fans I can reach and it seemed to make complete sense."
List of Demands was previously released by The FADER Label in 2004 on his self-titled album.
The My Better campaign can be viewed at
[youtube NHH3JFqpuUE nolink]
The music video for the single can be viewed at
[youtube l1llNYAlYrc nolink]
http://www.saulwilliams.com
http://www.myspace.com/saulwilliams