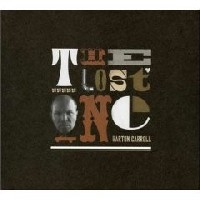 Barton Carroll, of Crooked Fingers fame, is a newer and most appreciated addition to Birmingham's Sky Bucket Records. Barton's melancholy folk rock brings to mind such musicians as Nick Drake and Gillian Welch. And the grizzled lilt of his voice is a fantastic mix of Bob Dylan and Colin Meloy.
 
Finding inspiration in the likes of Aleksandr Solzhenitsyn and Elie Wiesel, the Seattle native utilizes folk and country literary traditions to examine the conceptions of love, war and humanity. Despite taking the name from a noir film, Carroll's second album The Lost One is quite a bit more optimistic than the bleaker hymns of his debut Love & War. Songs like "Pretty Girl's Going to Ruin My Life (Again)" and "Superman" come off like The Beach Boys compared to the opening tracks of Love & War: "Look up, Look Down, That Lonesome Road" and "Scorched Earth".
 
Barton Carroll is a masterful storyteller, an all but lost art in today's pop music. The Lost One isn't altogether the heart-wrenching masterpiece that Love & War was, but is no less essential for the comparison. Carroll is a phenomenal musician that should be closely watched.
[Rating: 4/5]
Review By: David Feltman