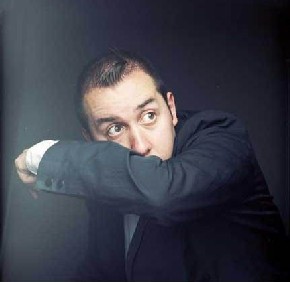 Tim Fite is set to tour with Adam Green of Moldy Peaches fame immediately following the release of his latest, Fair Ain't Fair.
The tour takes Fite from coast to coast, spreading his good cheer and creative plentitude through live shows that are part performance art, part multimedia presentation, but always wholly entertaining and engaging.
This week Fite is the featured artist on the New York Times Popcast, which can be heard here. Additionally, Fite recently collaborated with Current TV for a funny, inventive vignette called "4 Questions and a Musical Interlude with Tim Fite," where he talks about the new record and many other interesting things. It will air on Current TV's "the Daily Fix" on May 6th (www.current.com ). Finally, Fite recorded an exclusive performance for Daytrotter, and the results will be shown on May 5th (www.daytrotter.com).
Fite is an artist unwilling to be pigeonholed. He has done a hip hop record that topped critic's Best Of lists (2007's Over the Counter Culture). He routinely illustrates his own outlandish fairytales. He has gone through the self-imposed trial of sampling music that cost less than a dollar in junk shops. It may be that all that outpouring of creativity has allowed Fite to create something pretty, because Fair Ain't Fair is a collection of the most seasoned, reflective and charming work Tim Fite has ever produced. A year in the making, the sounds on the record are equally as big and ambitious as the topics — apocalypse, redemption – it contains.
TIM FITE ON TOUR:
May 10 New York City Town Hall
May 20 San Francisco Rickshawn Stop
May 21 Los Angeles Troubadour
June 5 Boston Great Scott
June 6 Montreal Studio JPR
June 7 Toronto Horseshoe Tavern
June 9 Detroit Magic Stick
June 10 Chicago Lake Shore Theatre