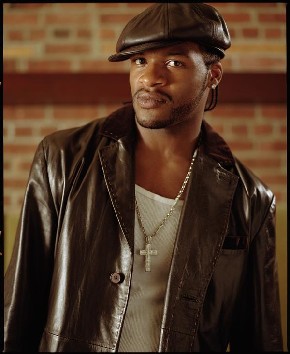 Multi-platinum R&B superstar Jaheim will serenade Kimbra and James from Farmington Hills, MI at their Ultimate Jamaica Destination Wedding in July 2008.
 The lucky couple, as announced earlier this week on the Steve Harvey Morning Show, nabbed top honors, beating out over 6000 other contest entries!
"The contest was not only a great success but a moving experience, and I can't wait to be there to share in James and Kimbra's happiness!" said Jaheim. "We are fortunate enough to touch people on a daily basis through the Steve Harvey Morning Show," said Steve Harvey, "but through this promotion we'll be a part of one couple's lives forever. A couple's wedding day is one of the biggest days of their lives and to be part of making someone's dream wedding come true is beyond words. It's an honor and a privilege to be a part of such an important day for one lucky couple."
In other news, Jaheim will head out on the road in May with his "Love & Laughter" tour. "I've Changed," which features Keyshia Cole and is the follow-up to Jaheim's #1 single "Never," is off to a great start at radio, moving into the Top 20 this week and looking to go Top 15 next week. Meanwhile, "Never" remains in the #3 slot and continues to average Top 5 callout nationwide.
In addition Seagram's Raspberry Twisted Gin has partnered with Jaheim for a special keepsake advertorial in the April/May issue of GIANT magazine, on stands now.   Featuring a behind-the-scenes glimpse at a day in the life of the Atlantic recording artist — who has performed on the critically acclaimed Seagram's Live music tour twice — the spread also features an exclusive interview with Jaheim as he offers insights into his fourth studio album, The Makings of A Man.
And finally, in honor of Mother's Day (May 11), Jaheim is giving radio listeners across the country the chance to call in to win a gift basket from Carol's Daughter or a spa day for their mother.
Jaheim's current album, "The Makings of a Man," has sold over 500,000 units since its release December 18, 2007. Chart-topping first single "Never" has amassed almost 30 million in radio audience and has sold close to 85K ringtones.