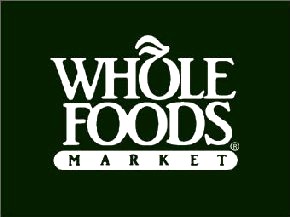 GREG LASWELL CHOSEN AS DEBUT ARTIST IN WHOLE FOODS ARTIST DISCOVERY SERIES
Lyricist/singer/multi-instrumentalist/producer Greg Laswell has been chosen as the debut artist in the Whole Foods Artist Discovery Series.   The Artist Discovery Series handpicks up and coming talent and gives their music a platform to reach the Whole Foods audience with premium placement in their stores. "Greg Laswell is a brilliant new singer/songwriter who reminds us of the first time we heard artists like Coldplay and Nick Drake," states Nisan Perera, Senior Brand Strategist for Inspire Entertainment, the company in charge of music and media for Whole Foods Market. Starting in May, customers of the chain will be able to purchase Greg's How The Day Sounds EP in Whole Food stores nationwide.
With his elegantly expressive piano technique, feathery acoustic guitar work and hypnotic-like vocals, Greg has drawn comparisons to such reputable songsmiths as Jeff Buckley, Coldplay, Ron Sexsmith and Radiohead. His intense lyrics and sweeping melodies amplify to create an eloquent sound that matches his hypnotic and haunting tenor.