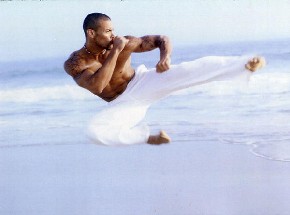 I can't front, when I first got pitched this next piece on my man, Marcus Patrick I thought it was just another actor turned musician. How wrong I can be! Marcus is not only one impressive actor/singer he is also one of the coolest guys I have ever met! The interview you are about to read will educate, enlighten, & inspire. Might even help you find love, so please enjoy! Also a BIG shout to my homie Shaun Cairo, you know Stoli got you playboy…
 Stoli: You are a major star both in TV & movies, what made you want to pursue music as well?
Marcus: I have been making music since I was a teen. Simon Cowell signed me into a boy band and I was in the music studio at 17. It's my chance to express myself.
Stoli: How has your varied upbringing help make you the man you are today?
Marcus: My upbringing has allowed me to feel pain and success, I stay grounded and realize that none of the material stuff matters. It is our spirits as human beings that need to feel love. We as a race need to evolve and become more loving. My upbringing served me well to bring me to that.
Stoli: You are obviously a sex symbol for the ladies. Are you in a relatiobnship and is monogamy even possible when woman are throwing themselves at you?
Marcus: I am in a relationship With Michelle Maylene.   She came to live with me 2 years ago when she wanted to get out of the adult industry. So she is actually very mature when it comes to my career being around lot's of ladies that admire me Every weekend.   I do a Full show with THE HOLLYWOOD MEN and we pack out THE HIGHLANDS each weekend. I dance for private parties all the time so she is very tolerant of it all. This is because she is also a sex symbol to many herself..  
Stoli: You keep yourself in great shape. Can you offer a glimpse into your gym & diet routine?
Marcus: I am  a vegan. I don't eat flesh or Dairy. This has helped me so much with staying lean. There is So little saturated fat in a vegan Diet that I can afford to only hit the gym Once a Week. But I do run track twice a week.
Stoli: You have a very positive attitude about you. How does that come out in your song writing?
Marcus: I tend to write songs about the issues I feel could be better in our world. Artists of the past used to do that alot more. John Mayer is still doing it and getting plenty of radio so I hope I'll get some love too. It will be great to write a Song that inspires mankind and hear it top the charts or be on the radio. That's my goal.
Stoli: I was listening to your track, "Karma", on your website. What does that song mean to you?
Marcus:   It was written for two people,   Both had done things that I felt were hurting people. I feel the universe always teaches lessons and this is where Karma comes in.
Stoli: Some people hate on actors that try to sing as well. Would you say that all the TV & movies exposure can actually help boost your music career?
Marcus: Some people are just haters, period. Nothing you can do about it. I actually wrote a song to say thanks to the haters because they actually drive you to be more successful.
Stoli: What kind of woman do you go for and where is your ideal first date?
Marcus: I don't date. Never have. It's all about circumstance and magic for me. If it's there, it's there. That spark. It must be organic. I like all types of women to look at. I must admit Asian and Latina's turn my head alot but I don't discriminate period.
Stoli: For the average joe out there with not much game, can you offer some advice how he can get a hot chick to go out with him?
Marcus: Get his shit together! Work out, eat healthy, get a job, get educated. Bring something to the table for a woman. Let her know you can be there for her if she's in need. A lazy guy has nothing to offer.
Stoli: How much of your real life plays out in your songwriting?
Marcus:   That's all I write about. Real stuff. My heart my feelings. So if a person says, "I think the Song should be written like this" they are missing the point. It's not   a   trick, it's organic.
Stoli: In America, it seems as though the public thrives off of negative behavior displayed by Britney, Amy Winehouse, or Bobby Brown. How do you look at all that and does that influence you at all?
Marcus: I live My life free, I dance, I train people, I act, I sing. I simply treat others with respect and hope they do the same to me.   It's odd that society rewards all the disfunctional behavior with attention and contracts. People think I'm crazy for being Comfortable with nudity, I am from Europe. We have less hang ups about it. We were born nude. God made us nude. I ain't into all the drugs, drinking or   disrespecting people and I never will be.
Stoli: You used to be on the soap, Days of Our Lives, what happnened? What actress did you truly enjoy having an intimate scene with?
Marcus: I think they had an issue with my PLAYGIRL SHOOT. No particular actress made me hot. Have you seen what I am blessed to have at home??
Stoli: If you could do a sexy duet with any female R&B artist, who would that lucky lady be?
Marcus: Well the business answer would be Beyonce, but the spirit in me would like Jill Scott, and oh the sexy side, Shakira!
Stoli: What can we look for from Marcus Patrick for 2008 & beyond?
Marcus: Let's hope this action film I'm doing with Stan lee is finally green lit and into production. That is my  dream project. Look out for my TV show OUTA THE BOX With Marcus Patrick too.
Stoli: Thank you Marcus, you are one cool guy for sure!
Marcus: Thanks for the time and interest. Be the change in the world you want to See!
http://www.marcus-patrick.com
www.shakirentertainment.com
www.myspace.com/marcuspatrick