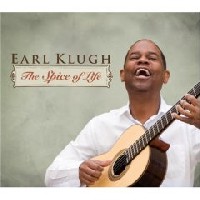 The jazz guitar legend has released his first full production album in nine years to follow up his Grammy nominated 2005 solo release Naked Guitar.   In an era of rap, hip-hop, death metal, etc., it's a known fact that a lot of the artists listen to material like this for relaxation and diversion.   This release features a blend of smooth jazz stylings, with great piano and orchestral insertions.   The blend of modern jazz with Latin/Brazilian overtones serves to stretch the guitar capabilities.  
Ocean Blue starts the disc off with a laid back kind of song you'd want to listen to while sitting on the beach staring at the waves.   The classic Canadian Sunset is re-done with that great sliding chord guitar work.   Venezuelan Nights is an original featuring flamenco/classical styled playing, a tribute to classical guitarist Antonio Lauro.   Yes, it's the type of playing I wish I could do.   An original, Driftin' has that "It", a classic melody with crisp clean guitar.   This would make a great theme song for a TV show or movie.   Original Heart Of My Life features some of the same qualities. It's catchy and plays in your head.  
Snap is a straight up jazz piece complete with popping bass, steady drum work, and sax in the right spots.   Bye Ya is the Thelonious Monk classic done with a bit of Brazilian flair.   The Toy Guitar sound is accomplished by the use of a capo to give it a ukulele type, toy guitar sound.  
This release is definitely a trip into the "Laid Back Zone".   The guitar licks will haunt a guitar player, which is a good thing!
Review By: RME
[Rating: 4/5]