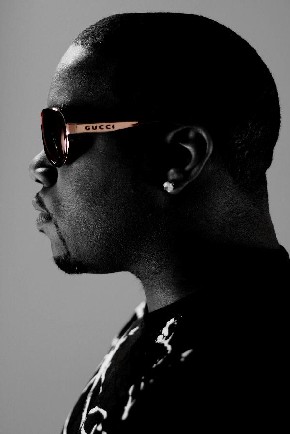 As he gears up to release his debut project Back to the Lyrics, Chicago MC Bullet delivers his first official single from the project, Earth Girls. The song produced by Slot-A proves why this young lyricist is able to conform and please different markets, a trait which many adopt but yet fail to adhere to.
Having made the journey from the battle field to the open arena many mainstream artists find themselves situated in today, Bullet has a plethora of concepts, lessons and connotations on hand; guaranteed to seduce his fan base with when his Back to the Lyrics becomes available for free download on June 1st.
This offering has been in the works for the last eighteen month and when questioned about making it available for free download the new voice of Chicago had this to say. "I know when people put so much time and effort into projects like I did with this, you do kind of want to see some financial gain; but there is better music to come from me which I am working on right now," he shared. "This is about wooing and wowing fans old and new."
With a strong team behind him Bullet is being heard by the right ears and noticed by the right eyes. His roots firmly grounded in the Windy City, Bullet hopped on a plane down to Atlanta to record the hook for Earth Girls. When questioned about Atlanta, like many of his peers, Bullet expresses a love for the Hip-Hop stronghold. "Getting out of Chicago is sometimes a good thing, especially when it comes to recording. It was like turning the page of a book when I got in the studio to record Earth Girls," he commented. "Another new chapter had begun."
Bullet has a strong relationship with The Cool Kids who have been there to offer advice and guidance to the 21 year old when needed. Like all MCs coming up in the city that has birthed personalities such as Common, Kanye West, Lupe Fiasco and Twista, Bullet recognizes that to each his own; but a good network and support system is essential.
"This single shows that I am about taking Hip-Hop to the next level, I don't want to be a stereotypical rapper, I want people to be waiting to see what I am going to bring each and every time I push a project, single, freestyle or album." With Earth Girls, its heavy bass and synthesizer driven production, it is obvious that Bullet is staying true to his words.
To download Earth Girls please follow the link below
SKOPE IT HERE!