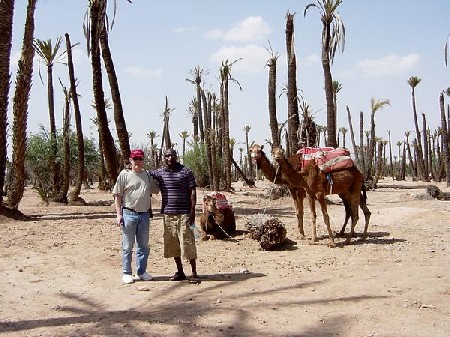 Jason Miles & DJ Logic Join Forces to Obliterate Borders on New Shanachie CD Global Noize
All-Star CD Serves Up An Intoxicating Brew of Jazz, Electronica Funk and World Music Featuring Some of Music's Most Creative Players: Meshell Ndegeocello, Billy Martin (Medeski, Marin & Wood) , Vernon Reid (Living Colour), John Popper (Blues Traveler) Cyro Baptista (Herbie Hancock), Bernie Worrell (Talking Heads, Parliament Funk), Karl Denson (Karl Denson's Tiny Universe, Lenny Kravtiz), Christian Scott & Others
The signs are everywhere: MTV launches a channel on the Arabian Television Network. African hip-hop groups mix the postures and style of American rappers with homegrown lyrical messages and M.I.A., a Sri Lankan refugee now living in Brooklyn, scores one of the year's most critically acclaimed albums–sound bites recorded around the world mixed in an electronica blender with hip hop beats. Multi-tasking cell phones, cheap lap tops, Kindle Ebooks, YouTube, internet radio, and of course the multifaceted internet itself, have engendered a cultural interchange of unprecedented scope and speed. Music, which resonates across every cultural barrier, leads the charge. The result is a grand "global noise," a spectacular sea of interchanging and mutating beats, sounds and melodies from all directions. It is precisely that reality that Jason Miles and DJ Logic set out to capture with their collaboration Global Noize. Keyboard extraordinaire Jason Miles, who has worked with everyone from Miles Davis and Luther Vandross to Ivan Lins, and Turntable guru DJ Logic, who has collaborated with diverse artists like Phish, Vernon Reid, ?uestlove and Don Byron, join forces on Global Noize to create a thrilling mix of free-wheeling tracks that take listeners on a wide-ranging journey through the minds of some of creative music's most innovative musicians such as Meshell Ndegeocello, Billy Martin (Medeski, Marin & Wood) , Vernon Reid (Living Color), John Popper (Blues Traveler) Cyro Baptista (Herbie Hancock), Bernie Worrell (Talking Heads, Parliament Funk), Karl Densen (Tiny Universe, Lenny Kravtiz).
"This is a special project as the world is a Global Noize and we need to come together in difficult times and great music has the power to do this," states Grammy Award-winning and Emmy nominated keyboardist, producer and composer Jason Miles. "The artists and musicians on the project represent a great diversity and this is what the world is really about. The beauty in this diversity is something that we all need to appreciate."
Streaming Audio A Jam For Joe:
SKOPE IT HERE!
Quero Dancar:
SKOPE IT HERE!
Street Date: April 29, 2008
www.myspace.com/globalnoizejazz