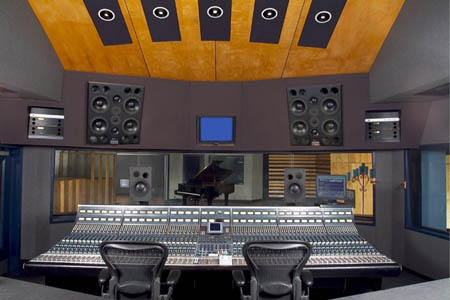 Jay Baumgardner, veteran producer and head of NRG Studios, produced the recently released P.O.D. album, When Angels and Serpents Dance, which makes its debut at #9 on the Billboard Top 200 this week. The buzz for this work is so strong, even comedian Carlos Mencia said, "my boys P.O.D. just dropped a new album . . . and it is sick! It's going to be a Billboard Top Ten!"
Presently, Baumgardner is in pre-production on the much-anticipated new PAPA ROACH album.   Papa Roach's music production roots are with Baumgardner, and both artist and producer are prepared to bring out everything the public anticipates from such a dynamic partnership.
NRG Studios continues to host some of the most important artists in the recording arena. Nas was rappin' away in Studio A.   Jay has recently been mixing for Straight Line Stitch. Anberlin rocked the rafters inside Studio B; engineers Neil Avron and Erich Talaba with NRG's Dave Colvin assisting.   Tim James worked his drums for a new Miley Cyrus song inside Studio A; Chris Tessa engineering with Dave Colvin assisting. Boys Like Girls laid down tracks in Studio B; Matt Squire producing with NRG's Josh Newell assisting. And the musical piece de resistance, Melissa Etheridge "wrapping" a Christmas album inside NRG's Studio A; with David Cole producing and engineering, Dave Colvin assisting.
NRG Studios makes every possible amenity available to enhance the recording experience of their clientele. Artists as diverse as Linkin Park, the Foo Fighters, Nas, and Common, have recorded or mixed their award-winning music here. NRG was one of the first studios in the world to offer Pro Tools digital workstations standard in all control rooms.   A Fibre Channel based SAN network of Pro Tools systems was installed at NRG in October of 2000. This system streamlines the recording process, connected to an AIT-based data backup system, providing each session with a guaranteed backup of their work, as well as an in-house archive of every session.
http://www.nrgrecording.com/
http://www.myspace.com/nrgrecordingstudios