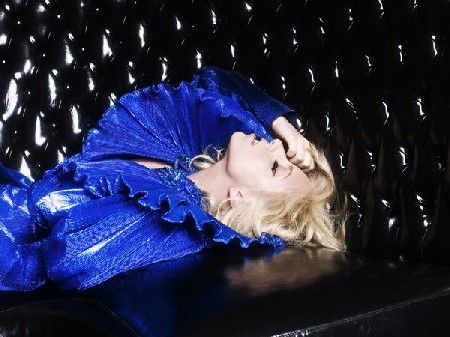 Interscope Records artist Lady GaGa has released her first single "Just Dance" from her debut album coming this summer entitled The Fame. Lady GaGa is an exciting new artist taking clubs by storm all across the world.
"Just Dance" audio stream:
LISTEN HERE!
Link to Lady GaGa EPK:
WATCH HERE!
Behold Lady GaGa! Fresh out of NYC, this do-it-yourself disco-erotica queen is about to change the world one sequin at a time. She makes her own clothes, pens her own tunes, and will soon enough shatter every disco ball from here to Ibiza.
Assume the position: Laday GaGa's debut album, The Fame, is out this summer, including the single "Just Dance" featuring Colby O'Donis. Heating up dance floors across the nation, GaGa is already turning heads and smacking asses. Even before releasing music, Women's Wear Daily made her their cover girl and W Magazine called her "one of the hottest acts on New York's club scene" who "defies categorization."
"Why can't we just have a good time like they did in the disco days?" This is Lady GaGa's lament. Her debut album The Fame does just that. Blasting in like a shot from a sequin cannon, a living disco ball set against a dark sky, never descending, daring the sun to come up. It's a fete, a Mardi Gras, a party out of bounds coming at you like a wobbly cocktail held high above a crowd dizzied by club life. It's all hosted by GaGa, a bigger than life presence that's all glamour and money and clouds of smoke and perfume. But it's not meant to exclude. She's singing about you with music that chases down a dance, pop, punk, burlesque hybrid and wrestles it to the floor. GaGa has the gift to grab you by the hand and pull you right into the spotlight along with her. It's a shareable fame. The exclusion is gone. Isn't this why they built dance floors in the first place? Lady Gaga – Changing the world one sequin at a time…