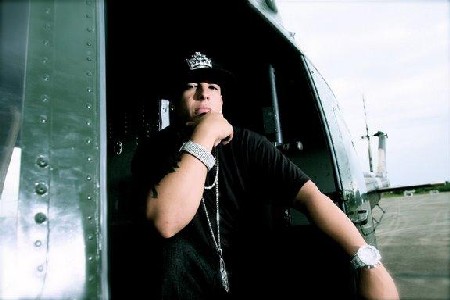 PHOTO BY BAMBAM
Tops the Charts at the Billboard Latin Music Awards: On Thursday, April 8th 2008, Daddy Yankee was honored at the 19th annual Billboard Latin Music Awards with the Latin Album Of The Year award for "El Cartel: The Big Boss," (El Cartel/Interscope/IGA). With well over 1 million records sold, Yankee emerges for the third year in a row as the highest album selling Latin Artist.   Daddy Yankee also received the Reggaeton Album Of The Year for the third consecutive year for "El Cartel: The Big Boss," (El Cartel/ Interscope/ IGA).
With the past year showing an abundance of high-profile nominations at various award shows including the Grammy's, Latin Grammy's, America Music Awards, MTV Awards, and MTV Tres Awards, alongside a sold-out world wide tour, the past year has been nothing short of extraordinary for Daddy Yankee.
As Daddy Yankee shows no signs of slowing down on 2008 and beyond, expect updates and announcements soon regarding his following endeavors:
Recipient of Harvard's 2008 Award: On April 26th 2008 Daddy Yankee will be the recipient of the prestigious 2008 Harvard Latino of the Year Award which will be recognizing Ramon Ayala's (aka Daddy Yankee) success as the pioneer of a musical phenomenon and his founding of the Fundación Corazón Guerrero.   Historically, the Harvard community has recognized the outstanding artistic achievements and philanthropic contributions of established artists–recent honorees have included Will Smith, Jet Li, and Salma Hayek.
Talento de Barrio Movie Premier: This summer, check out Daddy Yankee's acting debut in the release of the anticipated movie premier Talento de Barrio. His single, Somos de Calle from the movie's soundtrack can currently be seen online:
http://new.music.yahoo.com/videos/DaddyYankee/Somos-De-Calle–57888328
Somos de Calle is currently the number #1 song on MUN2
Launch of Daddy Yankee Cologne: In September 2008 Daddy Yankee will be launching a personalized fragrance alongside the Falic Fashion Group, available in stores nationwide.