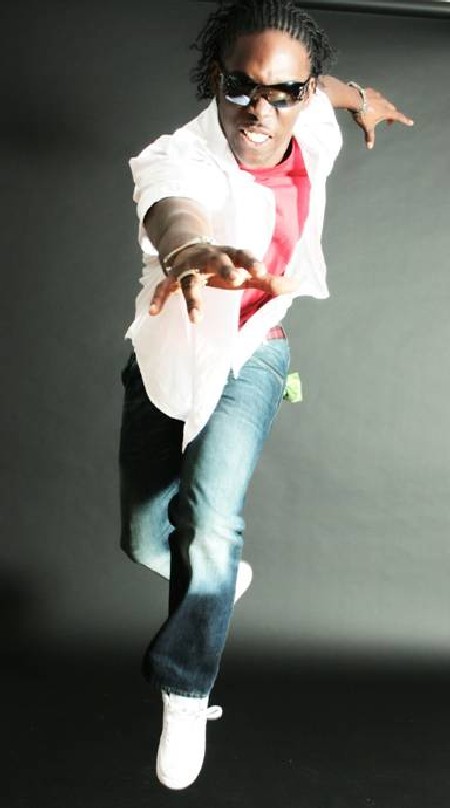 Reggae artist CK is on his way to becoming a staple in the dancehall arena having worked with mainstream and legendary artists such as Shabba Ranks, Sasha, Beenie Man, Red Rat, Mr. Vegas and Frankie Paul.   Backed by Kwality Music Entertainment, CK is finishing up his debut album, "Mental Musik" and has been receiving great response on his first single "Sand to the Beach."
Homegrown and new found talent Kirk "CK" Barton has the eyes and ears of music's top brass. Decades of reggae tradition have filtered into this new artist's music through his collaborations with the late Dennis Brown, the crown prince of reggae and one of Bob Marley's favorite singers; and Shabba Ranks, the most popular Jamaican dancehall artists of his generation as well as one of the first Jamaican deejays to gain worldwide acceptance. As Kwality Entertainment's premiere artist, CK is preparing his debut album titled "Mental Music" with the lead single "Sand to the Beach."
Born in Spanish Town, Jamaica, CK developed a love for music at a young age. Six year old CK relocated to New York where better opportunities could outweigh his homesick attitude from leaving Jamaica.   While growing up in Brooklyn, CK honed his explosive stage presence, crazy acrobatic dance moves and love for performing. Before the age of 15, CK had performed for notable reggae heavyweights such as Shabba Ranks, Sasha, Beenie Man, Red Rat, Mr. Vegas and Frankie Paul, amongst others. The different influences helped him to develop his own craft of dancehall reggae music that he identifies as "Mental Music."
"Mental music is about stepping beyond traditional boundaries we put on ourselves to create music that everyone can feel," explains CK.
Supported by Kwality Music Entertainment, CK is looking to create a new wave with the debut of his soon to be released LP. Featuring established artists such as Shabba Ranks, Dennis E. Brown, Cassandra Lucas of the R&B duo Changing Faces and Donnell Jones, his new album is one of a kind music rarely heard from new artists. Kwality Music CEO Colin Johnson attributes the album's caliber to CK's star power. "He is going to be big. Not just because he is a Kwality Music artist, but because he has the talent and star quality every manager/CEO looks for in a new artist."
Currently preparing the video for his lead single CK has enlisted master choreographer and swing dancer, Mark Eckstein, and director Randy Connor, who has worked with Britney Spears, Salt-N-Peppa, Sean "P.Diddy" Combs and Deborah Cox. Mental Music is set for a third quarter release through Kwality Entertainment/May 47 Entertainment.