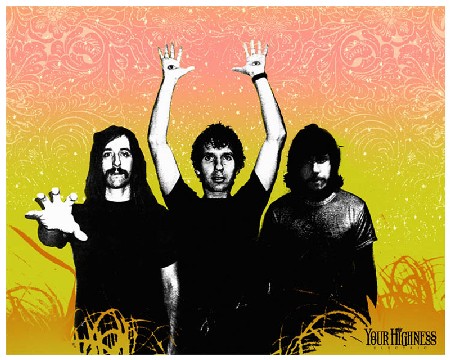 That's right, you guessed it. The band you probably remember very well as Christiansen is back and better than ever as Your Highness Electric. The Louisville, KY-based trio will release their new LP The Grand Hooded Phantom on June 3rd on Longhair Illuminati. That's 15 brand new YHE tracks to carry you through the path towards summer (when everyone is doubtlessly in need for some tunes to play loud with the windows down).
Video for "Le Titout":
[youtube gw2YuxLPXns nolink]
"Le Titout" MP3:
LISTEN HERE!
Bio + photos:
VIEW HERE!