The term "jam band" is almost useless.
Simply sloughing off a band that likes to take a song out on a tangent and see where it goes as a "jam band" doesn't begin to describe these bands' sounds. A band such as Galactic may choose a jazzy or hip-hop route, while Sound Tribe Sector 9 may be more dance inclined. Even Phish, the landmark group of the '90s, is progressively inclined.
Take the example of Brother Bean, a band from one of the U.S.' jam-rich regions — the Southeast, specifically the east coast of Florida. Instead of going into a hard funk break or a countrified journey, the trio takes off on sparse but high-tempo excursions.
A recent show at the Bamboo Room in Lake Worth, Fla., Brother Bean showcased a very tight but open-minded set. Their music is of two minds working together — a focused rhythm section of bassist Russ Neidhardt and Pat Livezey on drums which allows guitarist Eric Flint to explore outside the normal confines of song.
The thing that ascends Brother Bean's profile is the group's ability to use long and short notes together, to sometimes allow a breath between notes. The result is a more relaxed, but still lively, sound. They even have fun with some covers — turning Huey Lewis & The News' "I Want A New Drug" into an extended space jam while their take on Billy Joel's "Still Rock 'N' Roll To Me" was honest and true   to the original.
By Jon Tully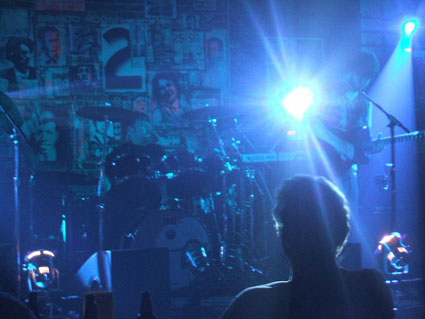 For more: www.myspace.com/brotherbean