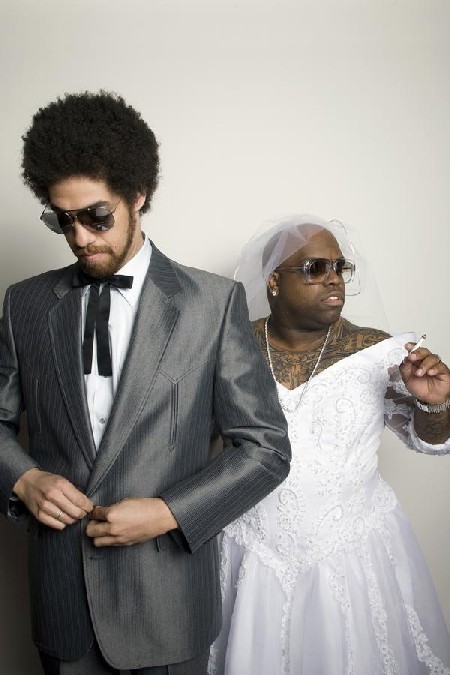 Gnarls Barkley Performing Saturday Night Live April 12, 2008
Downtown Records label mates Gnarls Barkley and Santogold will co-host an intimate soiree at New York City's Highline Ballroom.
Gnarls Barkley, the partnership of artist/musician Danger Mouse and vocalist Cee-Lo Green, has achieved international notice for its rare, unique, unpredictable live performances. At this show, Gnarls will play songs from the new album The Odd Couple, which reached #1 on iTunes during its first week of release. Also, Gnarls Barkely will be performing on Saturday Night Live the following Saturday.
Santogold, aka Santi White is a Philly born female producer and songwriter who has already received club rotation and airplay in urban Afghanistan and downtown Beirut, will be bringing her unique sound to the States with her debut LP on April 22nd.
Highline Ballroom 431 W. 16th St. New York, NY 10011
DOORS OPEN 7PM
Tickets on sale 12:00pm EST, TODAY Friday April 4th
http://www.highlineballroom.com
http://www.gnarlsbarkley.com
http://www.myspace.com/santogold
Gnarls Barkley's The Odd Couple is in stores now. Check out the single "Run" here:
LISTEN HERE!
Check out Santogold's "Les Artistes" here:
LISTEN HERE!