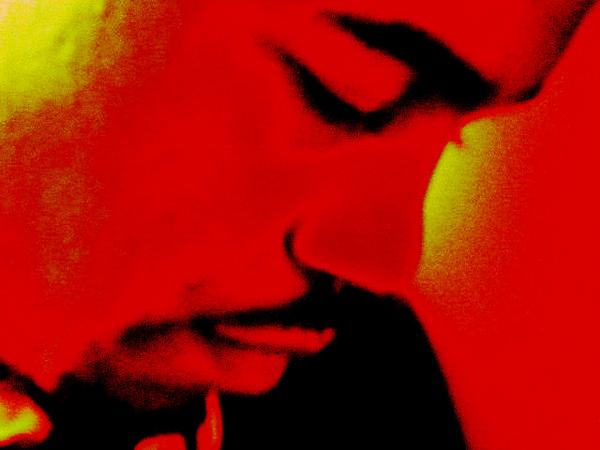 Joshua McCain is a Neo-Soul/Jazz musician from Jackson, Mississippi where he grew up a musician in his church. He started playing organ at the age of ten, when his father left the state of Texas to pastor a church in Jackson. There were no musicians in the church so Joshua and his brother Bobby Felder Jr. were inspired to learn how to play certain instruments. Joshua began to teach himself how to play piano by ear, while his brother learned the drums. Eventually they both learned to play organ, piano, drums and host of other instruments. In 1996 they created the Soul 7 Band and began playing around the Jackson metro area, providing entertainment for local clubs, weddings, corporate events and political functions. "My childhood inspirations were my father (A Pentecostal Preacher), Al Green, Donny Hathaway, Stevie Wonder, Herbie Hancock, Chick Corea."
In 2000, Joshua started Soul 7 Music Group, a record label that showcased the talent of local artists. He and his brother, who is also a producer, have worked with such local artists as Martel, a Hip-Hop/Spoken Word artist and R&B /Neo-Soul artist Malcolm Shepherd, who guest appears on "Simply Music", the first record released by Joshua McCain.
After graduating from Jackson State University with a degree in English, Joshua began teaching 7th grade English. While teaching he decided to focus his efforts on producing and running his label. He didn't have an artist of his own at the time so was inspired to become an artist himself and began working on his debut album "Simply Music", which was released in late 2006. The song "Simply Music" is a Jazzy/Neo Soul record with smooth piano solos. The records vibe is Boney James meets Teddy Pendergrass with Musiq Souldchild. The album was influenced by a variety of genres ranging from RnB, Gospel, Jazz and Hip Hop. The album was produced and written by Joshua and his brother Bobby, who produced two tracks on the album. The album blends jazzy piano solos, hop-hop driven beats and smooth soft vocals.
Joshua is currently playing at the French Quarter in Memphis, Tn. every second and fourth Friday. He also has a show coming up in Jackson, Ms. on April 11.
His next CD will be available April 29. The CD called "Perfect Timing" is a record with smooth vocals and piano, guitar and sax solos. It will be considered Nu-Jazz/Neo-Soul or Easy Listening.
I asked Joshua what he wants listeners to get from his music? He said, "I want people to feel relaxed and refreshed when they hear my music. I also want to sort of close the gap between Soul, Hip-Hop, and Jazz music.
When asked what he wants to be doing five years from now he said, " I plan on being a major artist touring the world and also running my own label."
"Cdbaby. com/cd/joshuamccain is currently the only place to purchase my CD at the time, other than at my shows. My personal website is under construction but here are a few websites where my music can be heard."
myspace. com/joshuamccain1/
ourstage. com/joshuamccain
reverbnation. com/joshuamccain
cdbaby. com/cd/joshuamccain
music. blackplanet. com/black133