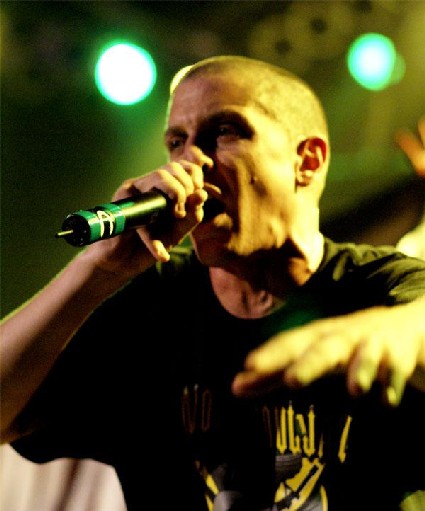 The Underground's Biggest Rising Star New Album Crook County In Stores May 13th, 2008 Featuring La Coka Nostra's CeeKay, Boondox, Kottonmouth Kings, Big B
Underground rising star The Dirtball has unveiled a new video documentary series entitled "Crook County Chronicles" online. The series showcases exclusive behind the scenes footage from Oregon based rapper's upcoming new album and will be updated weekly leading up to the release of the album.
[myspace 29829409 nolink]
"The Crook County Chronicles are going to be a series of eight 2-3 minute episodes of a glimpse into my routines around the county. Both legal and not legal, the Chronicles will make you wish you were rippin' around the desert and drinking cold beers or in the studio blazing and rapping in my booth," says the Dirtball. "From target practice with the sidearm to chopping big ol' rounds of wood, come along, stay tuned weekly, and catch a Crook County Buzz with me."
Dirtball's new album, "Crook County", lands in stores on May 13th, 2008 through Suburban Noize Records. Powered by the machinegun attack of his motor-mouth and irresistible hooks, "Crook County" is the Dirtball's most electrifying album to date. Spiced with Crunk-fueled southern hip-hop that could make Lil Jon drunk, rapid fire rhymes that could battle Twista and irresistible hooks that can make Tech 9ne bounce, "Crook County" is sure to kick Dirtball's career into overdrive.