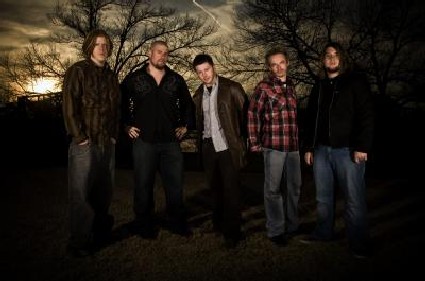 STEAMY MUSIC VIDEO WILL AIR FOR ONE WEEK EXCLUSIVELY AT WWW.PLAYBOY.COM/SAVINGABEL
Playboy.com has teamed up with Virgin Records to premiere the uncensored music video for the hit single "Addicted" by up and coming Southern-rockers Saving Abel today at 1:00 pm EST.   The steamy clip for "Addicted," which features topless models and never-before-seen content, will air exclusively at http://www.playboy.com/savingabel through March 18, 2008.   Playboy.com, a leading lifestyle and entertainment site, is a place where musicians and directors can present their work without conservative censorship restraints.
Saving Abel's self-titled debut, produced by Skidd Mills (12 Stones, Saliva, Submersed), hits stores today, March 11th.   In just six weeks of airplay, "Addicted" has become a top-20 hit on the active rock radio charts and shows no signs of slowing down.   Hailing from Memphis, TN, Saving Abel is comprised of Jared Weeks, Jason Null, Scott Bartlett, Eric Taylor, and Blake Dixon.   Currently, they are on tour supporting label-mates Sick Puppies.
For more info on Saving Abel, visit www.savingabel.com   or www.myspace.com/savingabel