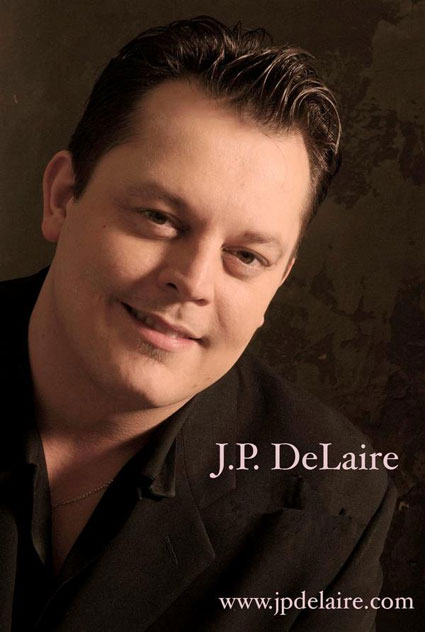 Jason is a member of the well-known musical "Peterson Family" of Minneapolis, MN. His grandmother, Jeanne Arland Peterson, is one of best-known ladies of jazz in the US. About his family he says, "Well, my family's legacy started with my Grandmother and my Grandfather Willie. They were celebrities in Minneapolis, as radio performers in the 40's and 50's. All of their children became professional musicians as well, performing with the likes of, Prince, David Sanborn and Steve Miller, among many others. Starting with my Grandmother, they are all very good people first of all, and also wonderful musicians. They all inspired me, and I just fell into the 'Family Business'. Other musical inspirations were Stevie Wonder, Prince and Babyface. "Prince is my all time musical hero! Growing up in Minneapolis and being a musician, that is an obvious choice. When I was in high school, my uncle Saint Paul did a little movie called Purple Rain. That movie changed my life. When I saw Paul in that movie, I thought, I can do that! I've been in music ever since. It was a dream come true to be able to eventually be able to work with Prince. I also wanted to be a professional Baseball player and I still play softball today."
Jason attended Berklee School of Music in Boston, studying film score and musical harmony. He is a well-rounded and versatile performer of classic jazz and R &B and has earned a reputation as a solid touring accompanist and 'front' solo. He is proficient on keyboards and saxophone, as well as being a talented singer, songwriter and producer. Jason says, "singing is what comes most naturally to me. I also play a little Bass guitar as well as Drum programming. I like the Sax and Keys equally well!" His first CD Slow Jams, " was a learning experience", he says. "After working with Prince, I bought some equipment and opened my first studio with my buddy Jamie Chez in South Minneapolis. I did a lot of work with Roger Troutman Jr. and my Uncle Saint Paul on that CD". "It was a great time of my life. We recorded some of it at Prince's studio, Paisley Park. Both Jamie and Roger have since passed away. I miss them both very much. Slow Jams 2 the second CD, is about love and relationships. There are also some cool instrumentals. The record is R & B and Smooth Jazz."
Jason is touring with Michael Bolton. "I met Michael Bolton in 1996, he says. "I was a member of one of Jimmy Jam and Terry Lewis' group on their label Solo. We were the opening act for Michael on a European tour. Some years later, Michael's old sax player quit. I was reintroduced by Dave DelHomme, whom I went to Berklee College of Music with, and the rest is history!" "That keeps me pretty busy touring around the world. It's a fun gig! When I'm home I am busy working on writing new stuff as well as producing material for various projects". Jason has also toured nationally and internationally with renowned artists such as Oleta Adams, Prince, Alexander O'Neal, Richard Marx, Solo, Donny Osmond, and Cherrelle. Jason has also done studio work with Michael Bolton, Alexander O'Neal, Prince, Donny Osmond, as well as Bobby Brown, Ben Sidran and Flyte Time Productions. He also has an acting career and has appeared in several things including a Dunkin' Donuts commercial. "I just was in a pilot for a new HBO series as well", Says Jason.
"I wrote In My Life, my current CD, in 2007″, said Jason. "A good portion of it was written and recorded in my hotel rooms on the road. I have a portable studio that I take with me. I wrote or co-wrote all of the songs on the CD. There are collaborations with some of my buddies from the Michael Bolton band as well. It is mainly a smooth R and B record with some funky elements".
"I think as an artist you draw on your life experiences as well as a little imagination. The Prodigal Son (about a man who takes a wrong turn in his life and eventually turned his life around) was written for a movie of the same title. It hasn't come out yet. The song is a bit autobiographical as well." In My Life, the title track to the album, has political and spiritual themes. I especially like how the song combines rap, talk and singing with great lyrics that reflect current issues. There is a strong influence of Prince throughout the song. Gotta Keep The Funk Alive is a funky jam in tribute to the old school funk greats… naming Prince, The Time, JB, Rick James, Cameo, SOS Band, EW&F, Kool & The Gang and Uncle Paul. True Love is just vocals and Fender Rhodes keyboard (courtesy of co-writer of the track David DelHomme) and is sweet, sincere and tender. This is my favorite on the CD and Jason sings at his best.
I asked Jason what do you want people to get from your music? He said, "I want people to chill out and enjoy the music". When I asked him what he wants to be doing 5 years from now, he answered, "I hope to continue working with great artists as well as continuing to put out my own CD's and touring them as well."
You can hear some cuts on Jason's MySpace page at www.myspace.com/jpdelaire. The In My Life CD is now available on Itunes and through Jason's website www.jpdelaire.com
Listen to "In My Life"
[audio:In My Life.mp3]