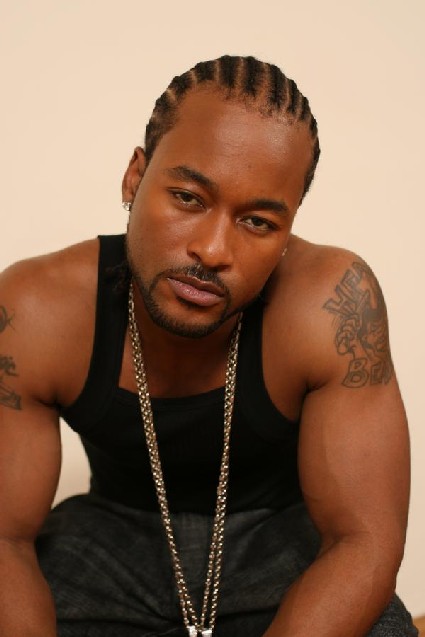 It is an honor & priviledge to interview a legend in music from Compton, CA. TQ is known to combine hard-core hip-hop lyrical scenarios with a melodic  R&B vocal delivery. He blasted on the scene in the late ninties with the hit, "Westside." Almost a decade later TQ is still doing it. On April 1st, 2008 TQ will release his new album, 'Paradise.' We had to see what's up with him today!
Stoli: You have been in the game for many years. What would you say has helped you stay relevant and hungry to keep making music?
TQ: It's just the fact that I love to make music u know? It's like a natural thing for me. If u truly love something I think that's motivation enough.
Stoli: In what ways would you say that you are different today as an artist than you were when you came out with "Westside"?
TQ: I'm older and more seasoned now. I think there's a certain amount of confidence that comes with doing a thing for a long time. That's where I am right now. I feel like a certified vet and I think it shows in the music.
Stoli: You have worked with some of the greatest emcees in the game. What artist made the greatest impression on you & why?
TQ: I'd have to say Dr. Dre and DJ Quik. Watching those two in the studio changed me forever. It taught me that there is nothing wrong with experimenting and trying new things. Music has no boundaries.
Stoli: You grew up in Compton, CA. How would you say that upbringing groomed you as a man today in the music industry?
TQ: It taught me how to survive. There are a lot of sharks in the music industry just like in the streets. U gotta  handle them the same way.
Stoli: As an R&B singer the ladies must come a dime a dozen. What do you look for in a woman to take them on a date?
TQ: Nothing in particular. I just like beautiful women I guess. She should be able to take a joke and make me laugh ya know? I don't like uptight women.
Stoli: We recently did an interview with Gillie Da Kid who said Cash Money was shady with their business. Is that the reason   why you left that label as well?
TQ: Not really. I had my paperwork right. Gillie is right though, they're business is kinda shady. But I left cuz I was tired of them. I did a 3 year deal and that was enough.
Stoli: When you are going to produce a track where do you find inspiration for the lyrics & sound?
TQ: That's a good question… I don't know. I just always hear sounds. So I put them together, ya know?
 
Stoli: When you go out at night, what are some of your favorite things to do?
TQ: I like sports. I love to go to football and basketball games. I also like movies and eating seafood.
Stoli: Out of all the hits that you have been on, which one means the most to you?
TQ: Gotta be Westside! $$$$$$$$ LOL!
Stoli: How long have you been working on your new album & where did you record?
TQ: About a year. I recorded in Vegas, LA, New Orleans, And Mobile, Alabama.
Stoli: What are you looking to show & accomplish with this album besides making $?
TQ: Like I said earlier I'm a pro now. I think my fans are gonna recognize that when they hear "Paradise."
Stoli: What can we look for from TQ for the rest of 2008?
TQ: Gonna definitely do a lot of touring for the rest of this year. It's been a while and I'm ready get on stage!
Stoli: Thank you TQ, all the best with the new album, 'Paradise.'