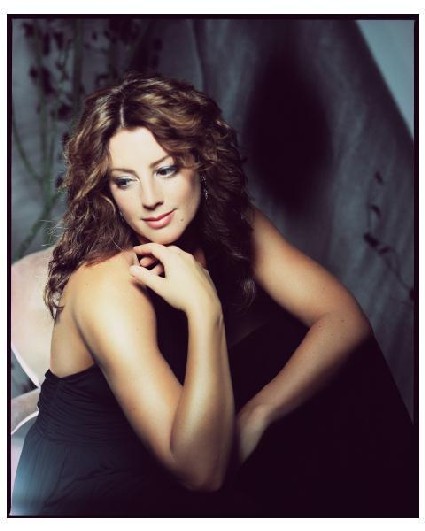 Multi-platinum Arista recording artist Sarah McLachlan will release Rarities, B-Sides 2 And Other Stuff, Volume 2 on April 29th, 2008.
Culminated from Sarah McLachlan's illustrious recording career, the Rarities, B-Sides And Other Stuff, Volume 2 collection contains Sarah McLachlan material never before available before on one CD.   The collection includes live performances, rare recordings, remixes and soundtrack contributions. In addition, the album includes exceptional, one of a kind duets with Bryan Adams, Cyndi Lauper, Emmylou Harris, and more!
Since signing with Arista nearly two decades ago, every one of Sarah McLachlan's studio and live albums and videos have been certified gold, platinum, multi-platinum, or diamond by the CRIA, starting with Touch (1988) and Solace (1991), both platinum sellers. Her 1994 breakthrough, Fumbling Towards Ecstasy (2x platinum) was followed by the digitally enhanced multimedia version of The Freedom Sessions (1995, gold).   Sarah's landmark fourth album, the Diamond certified Surfacing (1997), contained two Grammy Award-winning tracks, as "Building a Mystery" won for Best Female Pop Vocal, and "Last Dance" was voted Best Pop Instrumental.   1999's quadruple-platinum Mirrorball, and its platinum long-form video counterpart, were both culled from that year's Lilith Fair tour, and spun off Sarah's third Grammy-winning performance, as "I Will Remember You" won for Best Female Pop Vocal.   The 5 times platinum Afterglow followed in 2003, and received a Grammy nomination for Best Pop Vocal Album, while its opening track, "Fallen" was nominated for Best Female Pop Vocal.
***Note – Working Track listing below – Final to be announced shortly:
1. Ordinary Miracle                                                                                  
2. Blackbird                                                                                                        
3. Time After Time (with Cyndi Lauper)                                              
4. River
5. Don't Let Go (with Bryan Adams)
6. Angel (Live) (with Emmylou Harris)  
7. Pills (Live) (with The Perishers)
8 The Rainbow Connection
9. Prayer of St. Francis
10. Unchained Melody
11. Silence (DJ Tiesto ISOS Remix)