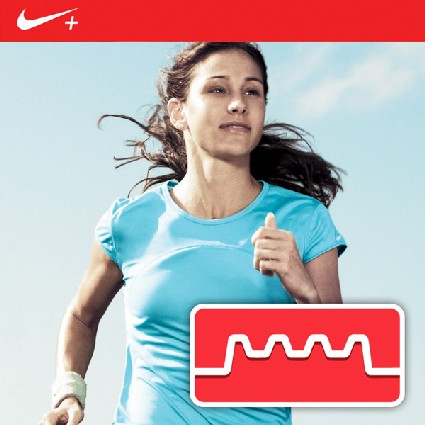 Want to achieve the combination of speed and endurance that powers elite athletes? Join Kara Goucher, one of America's top middle to long distance runners, for the debut of her Nike Sport Music Coaching mix.
Kara coaches you through a warm-up and four sets of high-speed intervals, the kind of training technique top competitors swear by. Designed to boost overall speed and endurance, this 40-minute workout is an exclusive collaboration with Interscope Records and features an energizing set of music from Black Eyed Peas, Beck and Jimmy Eat World.
Once the workout is over, check out the bonus interview from Kara as she gives her insight about life with her husband, a fellow elite runner and her triumphant comeback from a career threatening injury.
Tracks on Kara Goucher's Endurance Boost
01. Let's Get It Started (Black Eyed Peas)
02. Don't Phunk With My Heart (Black Eyed Peas)
03. Timebomb (Beck)
04. Say Goodbye To Love (Kenna)
05. Somewhere Only We Know (Keane)
06. For The Girl (The Fratellis)
07. Lay Down The Law (The Switches)
08. Where It's At (Beck)
09. The Middle (Jimmy Eat World)
10. Sorry Sorry (Rooney)
11. Come To You (Carina Round)
12. Chase The Light (Jimmy Eat World)
13. Stop Stare (One Republic)
The Kara Goucher Endurance Boost Coaching Mix is available at the Apple iTunes store for $12.99 and will also be featured in the Sport Music section of Nikeplus.com.
Check out a preview of Endurance Boost:
http://www.nikesportmusicmedia.com/images/NIKE_KARA_PROMO_V2.mp3
iTunes link:
http://phobos.apple.com/WebObjects/MZStore.woa/wa/viewAlbum?id=268930638&s=143441
Nike+ Coaching Mixes feature today's hottest music with voiceover instruction from Nike coaches and fitness trainers that present exclusive coaching and training mixes to enhance the running experience.