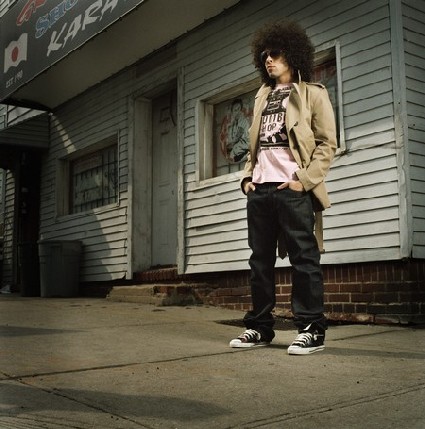 Kevin Michael is the new voice of the majors. This artist has got soul and rhythm for days! He was on the road with Maroon 5 so we sent Stoli to check his live show in Boston. Kevin was cool enough to kick it with Skope too.
Skope: You have worked with many other artists like Wyclef and Lupe, who is an artist that you have not worked with that you want to?
KM: Kanye West
Skope: How did it feel when you found out that Atlantic wanted to give you a record deal?
KM: I'm actually signed to Downtown/Atlantic records…so I was signed to Downtown first and foremost…I don't know…it felt relieving…it felt right…it felt like I was one step closer to where I need to be in life.
Skope: How would you descibe the music scene in Philly? Chester?
KM: Well the music scene in chester is pretty non-existent…a few…me…Sean Garrett has a connection there…but as of recent…people of the "here & now" generation…not much is going on like back in the old days…Philly's music scene is pretty cool…we are a very tight-knit community…everybody sorta knows everybody else…great musicians and singers…a lot of tradition and legacy…gamble & huff…"neo-soul"…we are good!
Skope: How long have you been rocking that major afro? It's awesome…
KM: The past five years!
Skope: What 2 albums besides your own do you like to listen to?
KM: Brandy…Full Moon and Afrodisiac!
Skope: Would you say that being a musician is a big plus with the ladies? Have you ever got lucky strictly based on your status?
KM: A gentleman never kisses and tells!
Skope: How much of your real world experiences are parlayed into your music?
I would say about 40% of it is autobiographical…the rest is fantasy and/or other people's personal lives…sorry bff!
Skope: Are you pleased with how your album came out?
KM: Yes!
Skope: What can we look forward to from Kevin Michael in the next 6 months?
KM: Hopefully people will actually know who the hell kevin michael is…that would be nice, lol! Alot more promotion…CD…singles…going overseas a lot more…just basic world domination, lol!