Stoli  Sits Down with  the Multi-Talented Khalid Rivera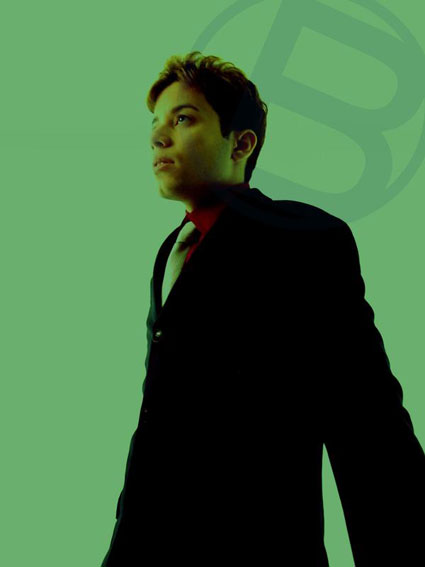 Hailing from Queens New York, this Staten Island native began his career at an early age. Stoli was so impressed with Khalid's background & musical resume he had to see what was up with him. Check out what Khalid has going on in his life!
Stoli: You began singing in the church. Would you consider yourself to be a religious man?
KR: I consider myself to be very religious because I have alot of faith in God and constantly pray everyday.
Stoli: How much does your Puerto Rican heritage play in your life today?
KR: My Puerto Rican heritage defines who I am as a person because its a beautiful heritage and inspires me to be a better artist. I was born in Puerto Rico and I am always proud to represent my people.
Stoli: You are no stranger to performing on Broadway. Would you say that experience helped get you where you are today?
KR: Being on Broadway was such an amazing experience and it helped me get to where I am today because it helped me become a better performer and prepared me for the rigorous performance schedule/environment in the years to come.
Stoli: What is it about Skope that made you want us to feature you?
KR: Skope features all types of national and international music from indie to major artists. I love diversity and Skope represents that.
Stoli: You have had great success on Broadway and in theatre. What made you want to pursue a solo career in music?
KR: I always wanted to pursue a solo career in music. I don't want to just limit myself to theatre. I've also had experience in Film and Television so I just felt that music was the next step. I can do it all and want to do it all!
Stoli: Your music has a dance origin, what are some of your favorite clubs in NYC to dance?
KR: My favorite clubs in NYC to dance are Hiro Ballroom, Webster Hall and Pacha.
Stoli: What is the meaning behind your new track, 'Salvation'?
KR: Salvation is about being control of your life to gain confidence, respect and to get rid of all the drama and negative people in your life.
Stoli: Have you experienced any prejudice being a proud, strong gay
man in the music biz?
KR: I've never experienced any prejudice being a proud, strong, young Latino man in show biz because I've proven myself everyone with my talent and professionalism.
Stoli: Would you say it is hard to have a career & relationship together?
KR: Of course. Sometimes you have to chose one over the other. With all the constant traveling, performances etc, its hard to make time for yourself let alone a relationship.
Stoli: Where would you like to see your career in music take you?
KR: I hope to be on the billboard charts, become well known and respected worldwide so that I can crossover into any type of music I'm passionate about. I would love to collaborate with amazing artists and producers. Lets see what the future holds.
Stoli: If you could work with one artist whom would that be?
KR: I don't know. It would be between Prince, Marc Anthony, Christina Aguilera or Kylie Minogue.
Stoli: What can we look for from Khalid Rivera in 2008?    
KR: My 2nd single Salvation will be released on Jan 28th and my album will be released on March 25th. My feature and short films, Poultrygeist and D 4 Delivery will be released and presented in numerous film festivals throughout the world. I'll be doing more performances and couple of collaborations are in the works… I can't wait to see what 2008 brings.
KR: Thanks so much Skope and my wondeful manager, Shaun Ciaro of Shakir Entertainment for setting up this fun interview. Peace.