Stoli Razz Chills Out With His Homie Mitch Gunz    
By: Stoli Razz
Mitch Gunz is an emcee straight out of South Florida and the boy is the truth. He has been mastering his craft for years and his time is here. Stoli caught up with Mr. Gunz to see what's really hood with him. Holla back!
Stoli: At what age did you know that you were destined to be in the hip hop game?
MG: I was about 13 when I new this was going to be my destiny.
Stoli: How did you come up with your name, Mitch Gunz?
MG: From my grandmother who is a well know psychiatrist! She conquered   barriers at a time when racism, and women were not recognized or allowed to perform to their highest potential by society. We always say in our family grandmom used her mental guns to accomplish her successes in life. She never let society or what was excepted in her time get her down!
Stoli: If there was one hip hop superstar that you admire & are inspired by whom would that be?
MG: That's a hard question because I have more than one hip hop superstar that has inspired me and that I mad respect for but if I have to name one I would have to say that it is Jay-Z.
Stoli: Would you say that growing up in South Florida has helped you grow as an emcee?
MG: Yes! I have received support from South Florida in all aspects of my journey not only with music but I was afforded the chance to model for Sean John and have been shown Love by many DJ's here! Shout out to 99 Jamz, Mike B, DJ Entice, and Waggy T who believe in my single "Never Get Me Down" and placed it in rotation on major radio.      
Stoli: You have been with D&L Ent for a minute now. What has helped you to work with D&L and have such success?
MG: To put simple the D&L has believed in Mitch Gunz from the beginning! The CEO Lady D has helped me with artist development and confidence! She will not allow any of the artist to perform at what is not their full potential. There was a time when I would not sing at all but she pushed me to use all the gifts that God gave me! Her motto is to use all your talents no matter what they are to make the artist well rounded. She says music is the compliment to life and believes that a well rounded artist can cross over to all genres of music and not be classified in to one category!          
Stoli: If there was one song in your catalog that best represents Mitch Gunz, what would that be?
MG: "Never Get Me Down"
Stoli: Where do you see yourself fitting in amongst the hip hop scene as a whole?
MG: I feel I will be among the best in the industry! I think my work ethics and my sound bring some positive flavor to the industry! I like doing what we call Feel Good Music or just talking about life situations such as turning anything negative that happens to you into a positive! I feel people need that right now! I just want people to know that faith and hope still exist I am proof of that!          
Stoli: What's your favorite part of being an emcee in the spotlight?
MG: Just the reception from the fans! The fact that what I am writing about can identify with so many people. Also that what I am saying may possibly give people the strength to push through anything!    
Stoli: Would you say that now that you have found your slice of fame, its almost impossible to settle down with one shorty?
MG: HA HA HA! I think that the shorty I settle down with has to be secure with herself! The path I have chosen is a constant grind so there is not a lot of time to be still and in one place for long amounts of time!    
Stoli: What is your proudest accomplishment to date?
MG: I would have to say being placed in rotation on 99 Jamz!    
Stoli: What can the world look forward to from MItch Gunz in 2008?
MG: More hot feel good music! Promotional tours and acting. I would like to thank Skope Magazine for the constant support you guys been supporting me for a while now! Thanks to the fans and MySpace for the opportunity to be heard! I also got say thanks to MFN Entertainment the producers of the track and Vinny D for his crazy engineering skills and Josh Randall for jumpin on the hook with me! Big Ups to my management D&L Entertainment.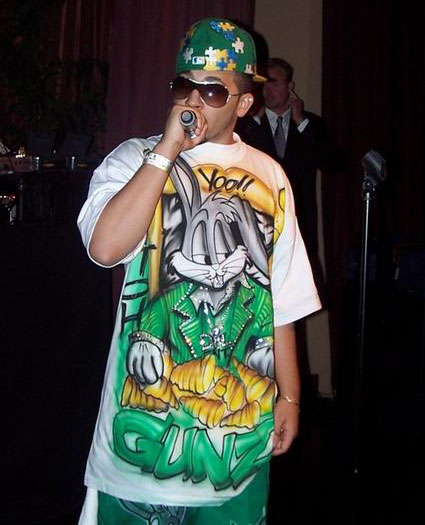 Mitch Gunn Music Video
[youtube hKlkpbw7CqM nolink]