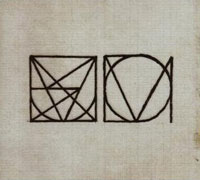 Frontman Ville Valo and his four henchmen are in fine fettle on HIM's new album from Sire Records. The title Venus Doom conveys the feel of the new album well–darkly voluptuous.
While Valo has commented that the new album is "heavier, doomier and gloomier" than its predecessor Dark Light, Venus Doom is considerably more sprightly than that description may suggest.
Indeed, a large part of the charm of album comes from its varied sonic soundscape including, for example, movements from dramatic grinding metal to more melodious interludes with keyboard and bell-like guitars. The stray thought crossed my mind that if Freddy Mercury has fronted Black Sabbath, the results might have been similar to Venus Doom.
While fans of HIM's dark side might take this amiss, it's definitely intended to be a compliment. The Finnish five have put out a real sonic treat here. My personal favorite among the nine tunes is the driving "Dead Lovers Lane" (gotta love that title!).
By  Trebor Lloyd