Fort Lauderdale Gets Cultured
By Shaun Flagg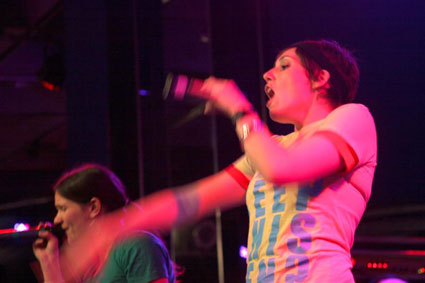 Northern State opened with brazen feminine, hip-hop swagger tossing line after line of lyrical flows over a background of heavy beats. These ladies evoke the images of Luscious Jackson but edgier; it doesn't surprise me that their latest album was co-produced by Beastie Boys member Ad Rock. They have that b-girl vibe of smooth lyrical delivery and a raucous stage presence.
Listen to "Better Already"
[audio:Better Already.mp3]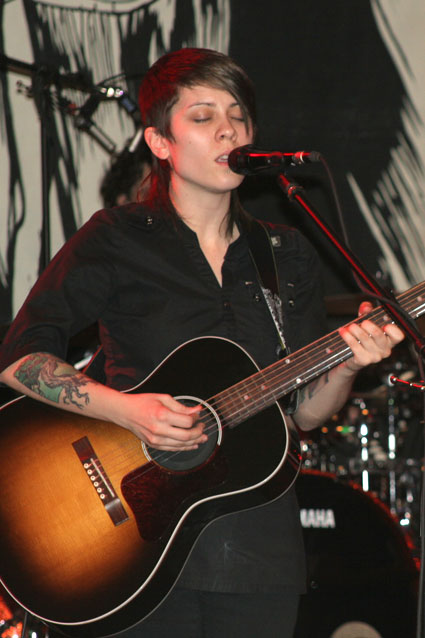 The indie scene's twin, sonic starlets, Tegan and Sara, graced the stage at Culture Room in Fort Lauderdale to a packed crowd. There were enthusiastic sing-alongs and swooning from the predominantly lesbian audience. There was a lot of good energy and the fem mullet was in full effect. The twins played a long and vibrant set, switching instruments and playing the range of their work from the obscure early works to the pop friendly newer stuff. They displayed a musical virtuosity and passion; a compelling testament to their rising fanfare. Second to last song was my favorite and easily their most dance friendly "Walking With A Ghost". The live performance was a match to their recorded albums; I walked away elated and fulfilled.
Watch "Walking With A Ghost" video
[youtube IwwytVceo8Y nolink] [album:http://www.skopemag.com/images/CultureRoom11132007/]
or go to Flickr Gallery