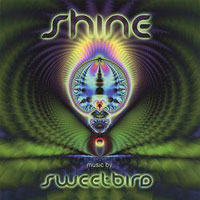 First impressions are hard to overcome. For someone who is not really into religion, the Heavenly Father and all that jazz, it's difficult to give an honest opinion about a record for music's sake when it was recorded in worship of the Lord.
Lyrical content is a large part of the entire concept of a song or album. One can listen to an instrumental song and feel whatever it is one feels; the song becomes subjective. But within the lyrics, you're almost forced to feel what the writer is feeling, and if you disagree with their beliefs, human nature, from time to time makes it hard to even listen.
With that being said, this album sounds like every other Christian praise and worship album out there. Singer and songwriter, Christine Yandell sounds a bit like an older Mandy Moore, without the spice. Her voice is as pure as her lyrics. When you're listening to the majority of "God music," you're dealing with some soft, breathy vocals over jazzy elevator tunes, and that's exactly what we have got here.
A few of Sweetbird's tunes are just guitar and vocals. Track six, "Love Song," creates a certain something that makes you listen, no matter what your beliefs. It's about love; the kind that is up for interpretation. Some of the best art is a result of anger and pain, no matter the medium. This album is good for what it is, and if you are religious, it is even better.
By Ginger Hebert