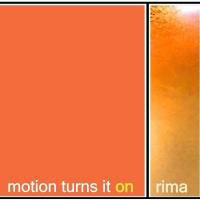 Fans of progressive rock will be pleasantly surprised with the well crafted musical sketch presented by Motion Turns it On, the up and coming post modern rockers of Houston, Texas.
Their debut, the EP Rima, is smoothly refined and cleanly produced. Adventurous this EP is not, and those looking for the edgy experimentalism of the genre's giants might be lulled to sleep. However, for those that don't find themselves in the progressive rock section of their local record bins, Motion Turns it On is a good jumping off point. Completely instrumental, this EP is perfectly crafted with Steve Vai like smoothness balanced with hints of edgy tangents wrapped neatly up in a clean little package.
Like so much of progressive rock, Motion Turns it On will never reach the great heights of fame and fortune. Still, their solid act is stable enough to survive the harshness of the genre's cliquish critics and make some fair sized waves. Hopefully, the cool, chill riffs of these Texans win over a few suburban nights and expands the minds of the stuffier crowds that need lyrics to sing along to before they pass on the word.
By W. R. Eilers